When Ghanaians learned that the outspoken Onua TV journalist, Captain Smart, had been arrested, they were taken aback.
He has been released, and he has held a live video to inform Ghanaians of his next course of action.
Captain Smart revealed that he had arrived at the office and that Onua TV would begin broadcasting The People's Assembly at the Executive Theater in Media General beginning tomorrow.
The originator of 'Ogya eii' jingle went on to say that he was there to help with the preparations because it would be live and colored.
He stated that the People's Assembly will pool Ghana's human resources with the ability to restructure the country's economy.
"We will have to speak some sense into the brainless brains who have taken over the length and breadth of this country. We need to stand firm", an excerpt of the live video held by Captain Smart.
Following the release of this video, Ghanaians reacted in a big way.
see some reactions below;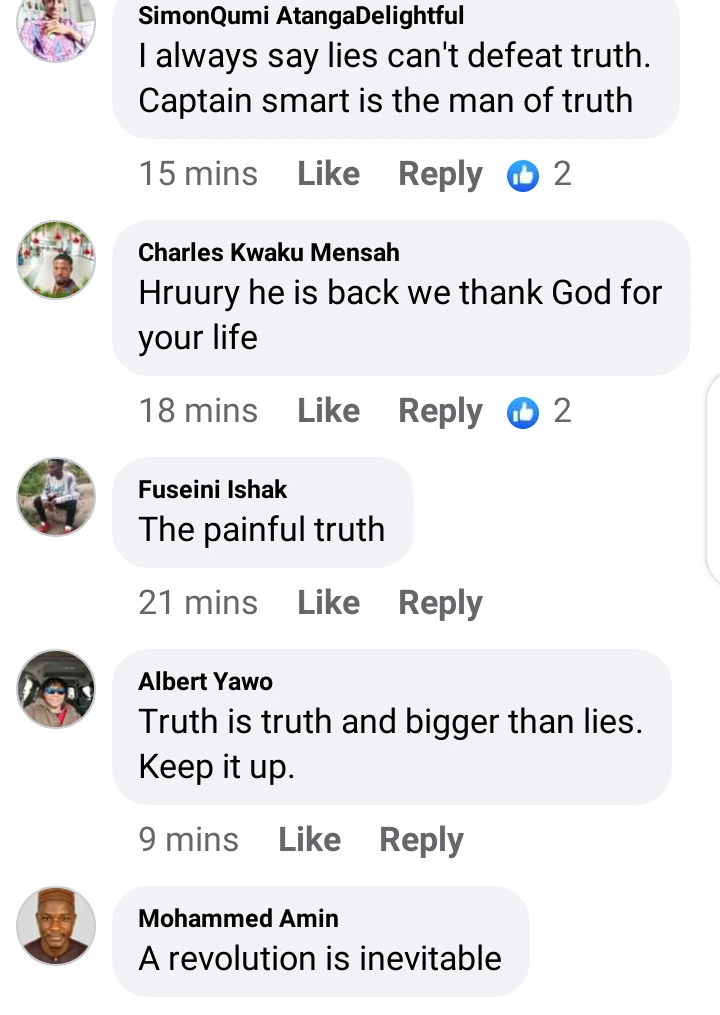 ABOUT AUTHOR
Narnarh Berry have been creating content for blogs which includes Buzzgh.com and bestshowbiz.com, you can contact her via Email on [email protected]