NEWS
Lady who was almost used for rituals by her Sakawa boyfriend tells her story
A pretty Nigerian Lady identified as Ameera Jusif, in her bid to advise ladies not to be all in for money has shared her ordeal about how she was nearly sacrificed by a boyfriend who was a money ritualist.
According to Ameera in a twitter post, she met a rich young man (which she labeled as Richard) who caught her with his money so ended up dating him. unfortunately, it turned out the man was a ritualist (Yahoo Boy).
The said Yahoo boy once invited her on a trip to check his real estate properties in a different state.
Unknown to Ameera, Richard together with two friends wanted to use her as a sacrifice in securing consistency in his finance. according to her She was led into a deep forest and tied down by Richard and the other boys.
she finally got rescued by a team of policemen who were chasing armed robbers who had fled into the same bush.
read her full story below: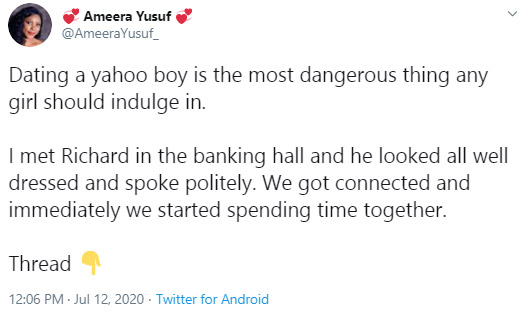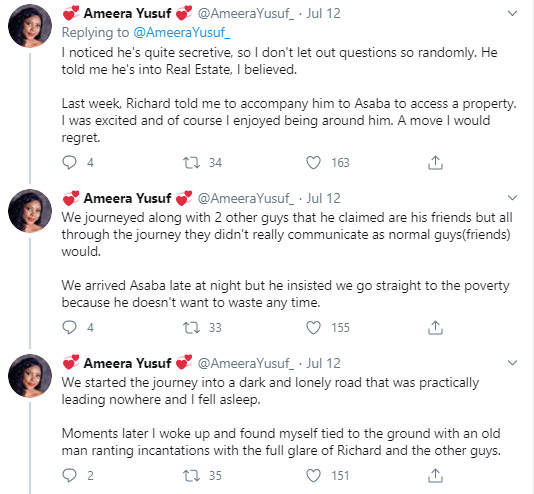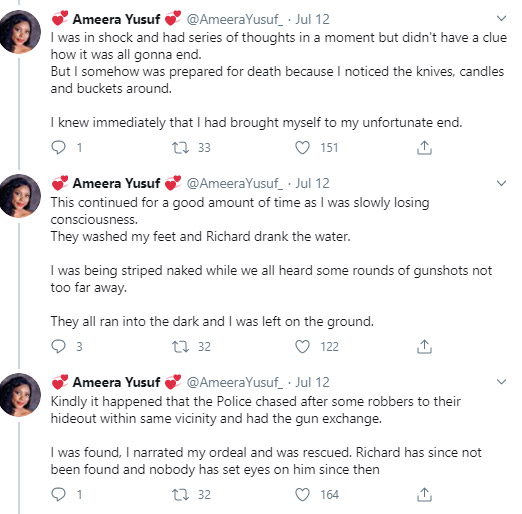 This should serve as a warning to all young ladies following men all for the money. The world is a dangerous place.
[ads2]