Eunice Nwenearizi, a Nigerian lady, has revealed that obtaining a first class is a difficult task.
This was confirmed by a Babcock University first-class mass media graduate in an interview with Legit TV.
She mentioned that determination, concentration, and removing unwanted distractions aided her in accomplishing her task.
Eunice Nwenearizi, a Nigerian woman who received a first-class degree in mass communication from Babcock University, said receiving a first-class degree was difficult.
The young ladies told Legit TV that in order to perform such a feat, she had to throw aside unwanted obstacles and concentrate on her research.
A Nigerian woman who graduated with honors describes how she did it.
Eunice Nwenearizi is a Babcock University mass media graduate with honors.
Eunice claims that she made friends with people with similar minds in order to fulfill the target she set for herself during her undergraduate years.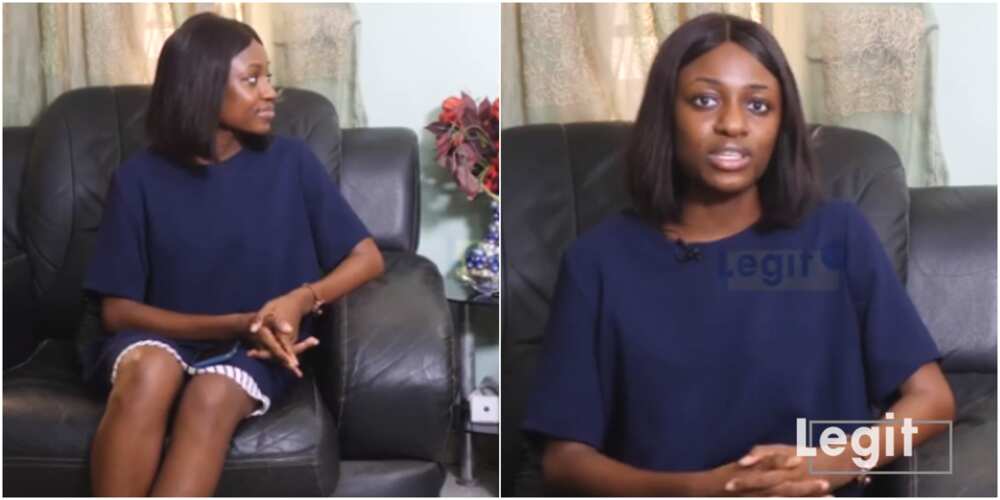 Her father urged her to double her efforts when she informed her parents she wants to be graduating with a first class.
The young lady urged students to perform at their own speed to avoid distractions in their pursuit of a first-class grade.
As she puts it:
"Don't let anybody push you into what you're not interested in. Follow your mind, follow your own calling. Put away distractions. There are lots of things that are actually fall under intense distractions but you may not know.
"You have to consider things that you feel may hinder your growth academically and push them aside."