Many people's hearts were melted when a woman surprised her house helper with various gifts to show her how much she appreciated her labor.
When her house help was about to return home for the holidays, Effie Keens Kaano, a Kenyan lady, decides it's time to thank her domestic help whom she has stayed with for two years.
Using her Facebook page, she claimed that she gave her housemaid money, a smartphone, and a purse to her mother so that she wouldn't be going home for Christmas without any gifts.
Effie wrote; "She is just an employee like any other person. Like taking good care of my daughter every day is not an easy job plus the house and I thought because she is going home, a little token is everything."
"Thank you so much my dear Nanny for taking good care of my daughter 2021″
see photo below: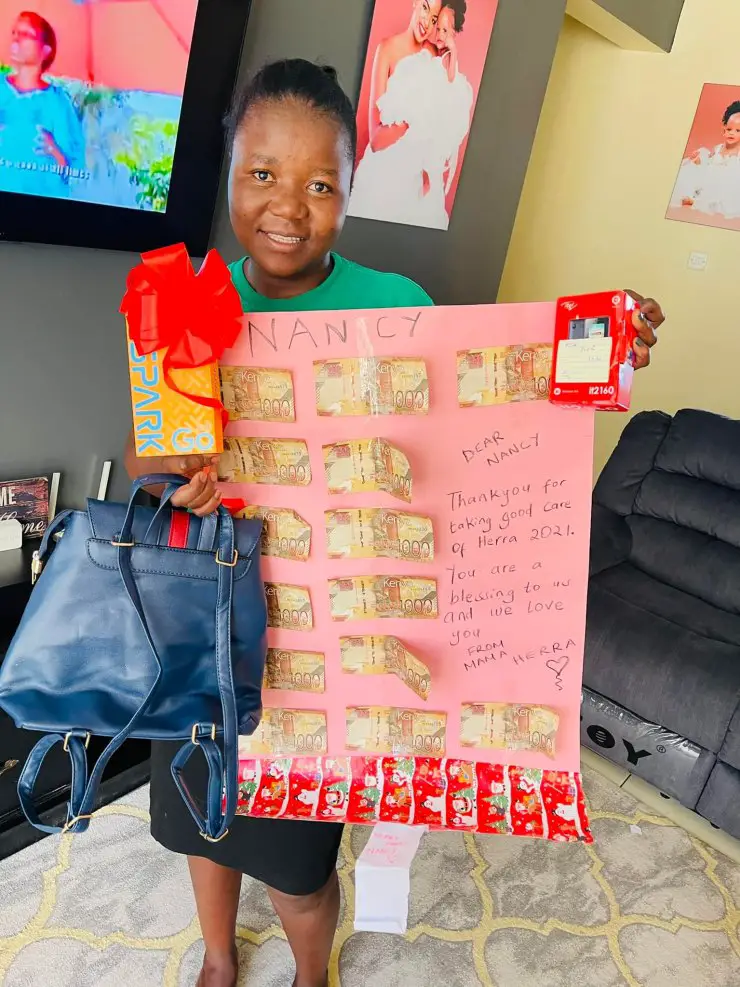 ABOUT AUTHOR
Eugene Nyarko is an entertainment and showbiz pundit, writer and freelance blogger. He is passionate about what he does and has help increase the value of entertainment contents online. Eugene is also a Java programmer, you can contact him via Email- [email protected]