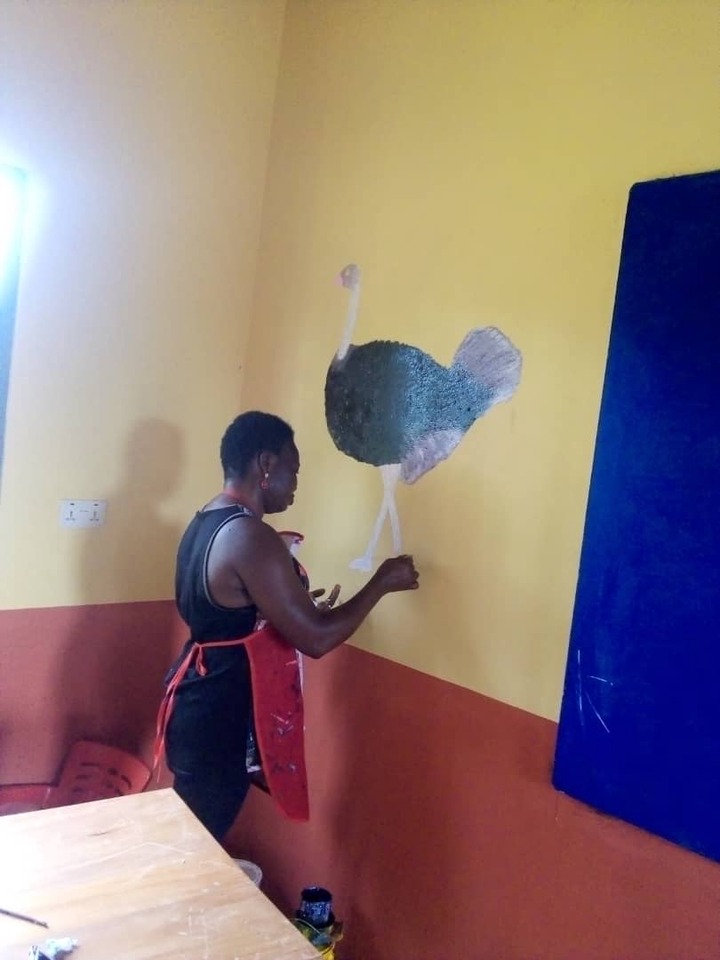 This reporter's eyes had observed the incredible work that this teacher is doing in her classroom.
Madam Owusuaa Evelyn teaches kindergarten at Moley Ptaubly Presbyterian Primary School in the Bono Region's Jaman North District. Madam Evelyn decorated the classroom with pictures she drew herself, making the walls very lovely and elegant.

In an exclusive chat with this reporter, she stated that seeing her students happy is always her passion and joy. "How often have the students actually seen these animals? Even if they are in books, how many parents can afford to purchase those books for their children so that they can watch the animals in them?
It brings me joy to see them (the students) happy, therefore I decided to do something to make them happy." She stated her case.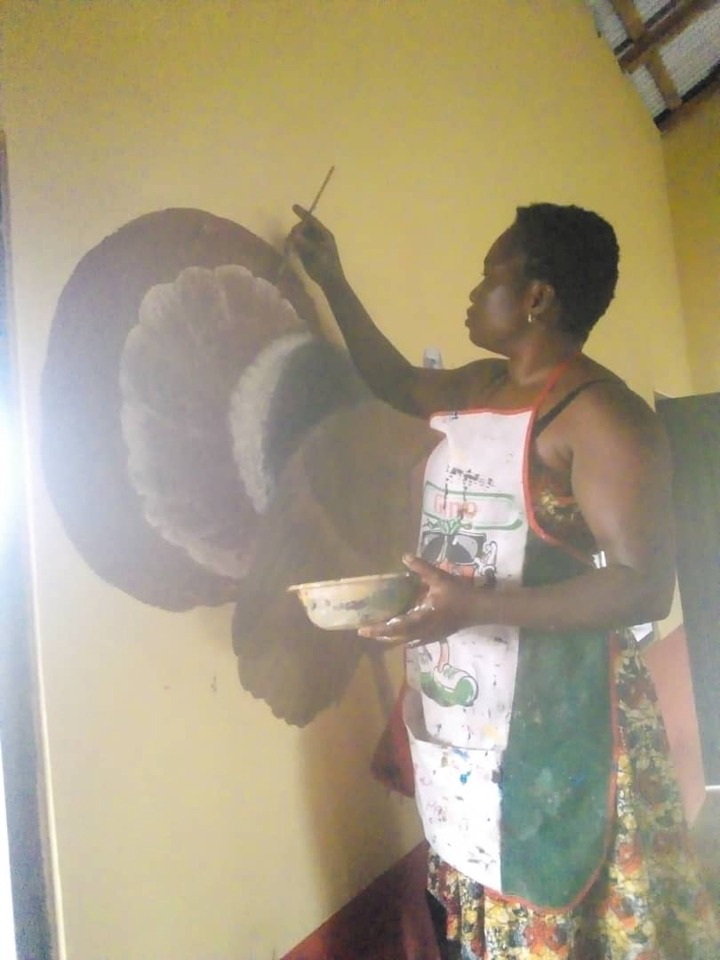 Her morale, she claims, is determined by the satisfaction of the students. These students' parents are ecstatic and always encourage her to do more. She stated that she has been teaching for eleven years and that her greatest aim is for the children to be happy.

"I had a fantastic headteacher who was both spiritually and physically supportive of me. In fact, there was a time when I was short on cash and my head came in to help me raise funds. I owe him a huge debt of gratitude. Colleague instructors had a significant impact on this endeavor as well. Their contributions will never go unappreciated "She stated her case.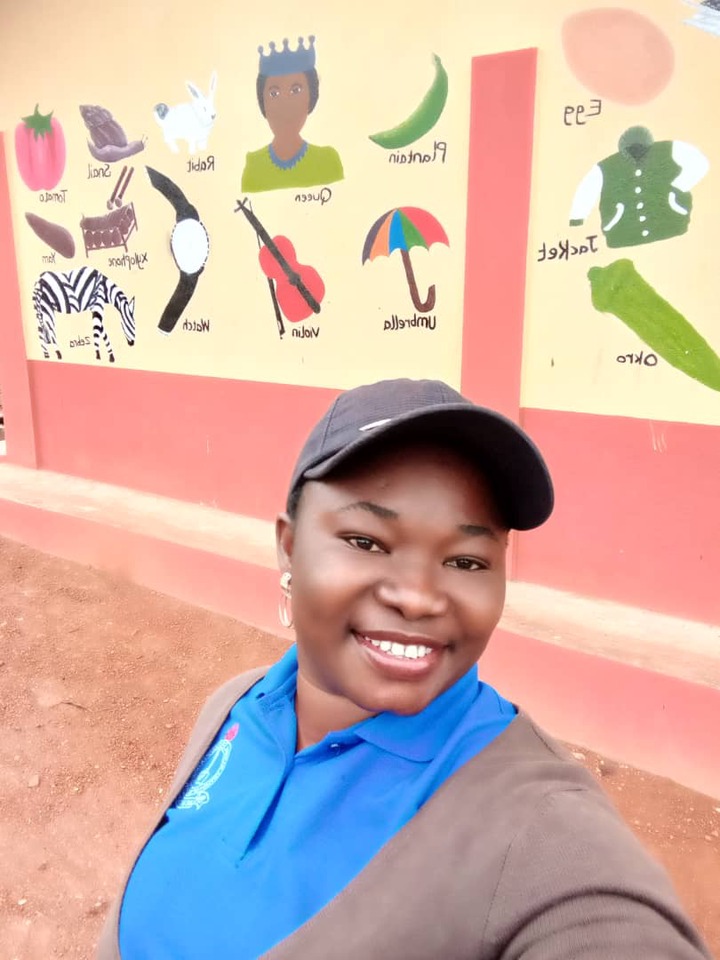 "I'm particularly grateful to JHS pupils Alenmey Julius and Debiya Benedict, who are interested in learning painting. They were quite helpful in a variety of ways." She added that her paintings had resulted in a significant rise in enrollment, as many parents want their children to attend the school.

The artworks have been used to decorate the classroom block, creating a vibrant image of the entire institution.
"I am ever ready to help any other school that is ready to have my services anywhere in the country," she added.