A primary school youngster who drew an image of Honorable Kennedy Agyepong in school has been discovered and granted a scholarship. His teacher took a picture of the boy holding the portrait with his classmates in the classroom.
Kennedy Agyepong, MP for Assin Central, was delighted to see a pencil sketch of himself by a nine-year-old youngster. Kennedy Agyepong has paid school fees for many young men in his constituency.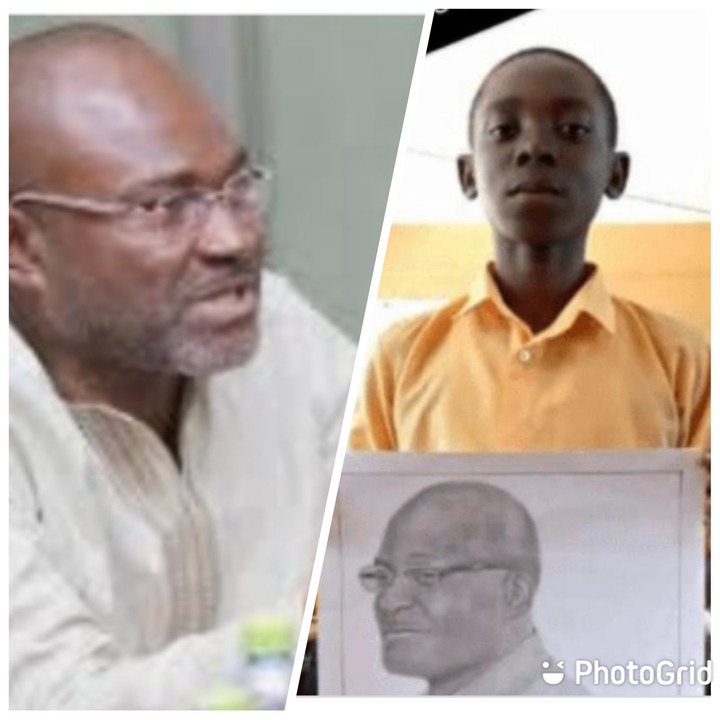 The young child who drew a pencil drawing of the Honorable Kennedy Agyepong has been identified. This young boy was invited to eat with a member of Parliament.

The honorable member of Parliament has funded the young boy's education from high school to university. The young boy received a new laptop, and his school received computers.
Many Ghanaians view Technical and Vocational Education as a programme for pupils who are not academically gifted. Mainstream Ghanaians have forced their children to read other programs in school.
The Honorable Kennedy Agyepong's generous gesture for the young boy would inspire others to nurture their skills. Parents should observe their children to find their talents.