I've learned throughout the years that no matter how carefully we plan, life is unexpected.
This was the situation for a 22-year-old woman and her parents. Marita, like any other kid, was born normal and lived with her parents. Her life, however, transformed suddenly when she turned three.
When she returned home one wonderful evening after playing with her friends, her body temperature was quite high, and her eyes had become yellow.

When her grandmother, Mauriciana, observed her condition, she rushed her to the hospital. Doctors put the medicine into her, but she immediately developed a rash of black spots all over her body.
Marita's body began to dry up as she was transferred to various hospitals without assistance.

Marita's legs were amputated as a result of the physicians' recommendation, and she healed completely and was no longer ill as a result of the treatment.
According to her, witchcraft was common in the area where they lived. Marita, who is now living with her grandmother, alleges that she lost both of her legs owing to witchcraft.
Marita's parents were soon fighting and blaming each other for what was happening to their daughter.

They split up because they couldn't agree on anything. Afrimax believes that the parents split up because they were afraid of being tracked down by witches. They ran away to unidentified locales and were never seen again.
Marita alleges that her parents split up due to her disability. This is according to her mother, who has only seen her once since her parents abandoned her.
Marita's major wish in the years after her parents abandoned her has been for a wheelchair to assist her to go around.
Marita is unsure if she wants to visit her parents because she believes they abandoned her when she needed them the most.
See some of her pictures: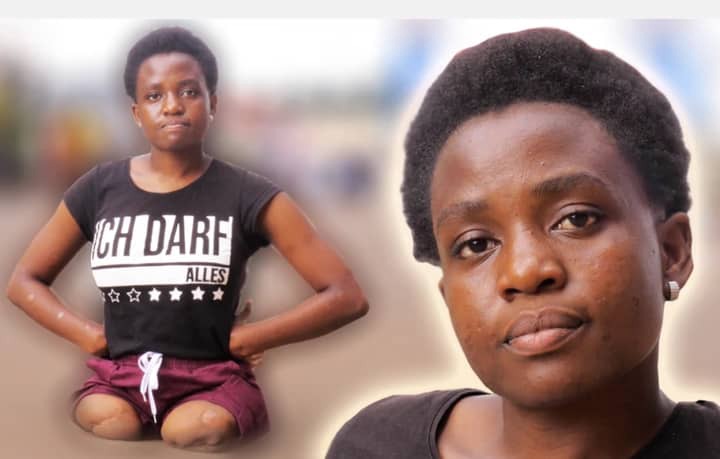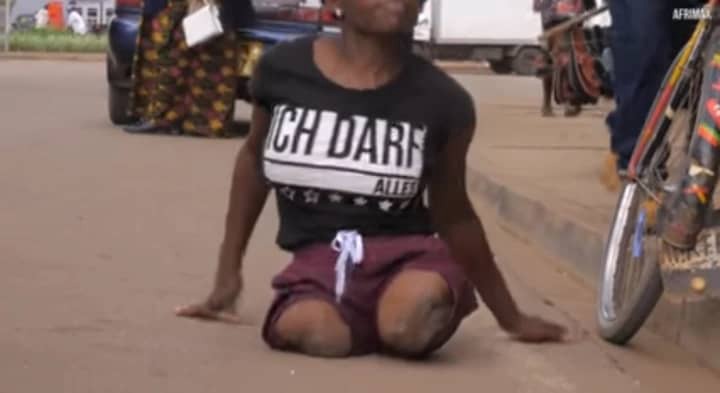 I go by the name Effah Gideon publicly known as Anisco Army, I am a content creator and very passionate about that. I am also a Graphic Designer and can be contacted via email at [email protected]