Some Ghanaians living abroad have spoken out about the difficulties they face on a daily basis in their diverse communities outside the country.
As a result, despite the fact that people strain their backs working one to two jobs, and often even three, their efforts never seem to be enough since the systems steal what they have worked so hard to achieve.
Taxes, housing, and insurance, according to the respondents, were the most difficult aspects of their lives, with many having to work longer hours just to fulfill their financial obligations.
They claim that some have even had to sleep in parks due to their inability to pay rent, and they refute claims that everything is perfect.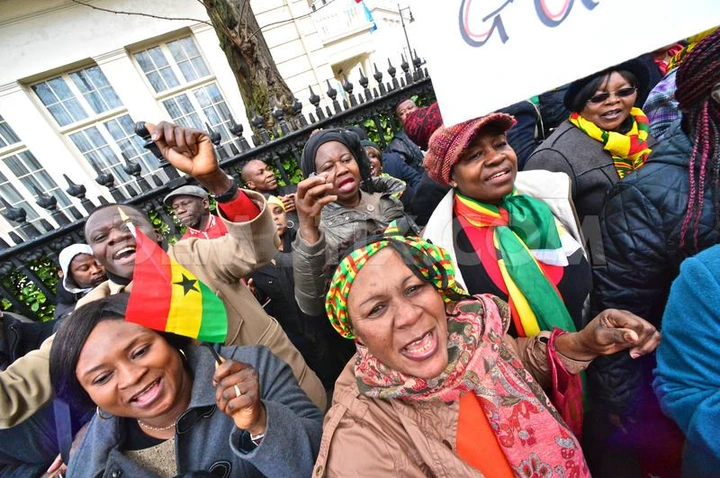 With the exception of professions such as administration, legal office administrator, nursing, truck driving (including welding), masonry (including carpentry), and other similar occupations that are in high demand and pay well, achieving success in other fields was less likely and even necessitated the acquisition of a new certificate from an educational institution because certificates from Africa do not work in such places.
Ghanaians living and working overseas share their stories.
Some Ghanaians living abroad told Ade Akye Abia on Okay FM on Friday, October 1, via social that they do not tell the truth to their family and friends back home about the hardships they have had to cope with within their countries of residence.
They wrote the following in order to tell their stories:
Napoleon Yeboah  said "It's true oooh, here in Italy, I know some Ghanaians that sleeps in the park and corners of stations, and you will be shocked to see them suffering during winter".
Felix Kwamena Hamilton mentioned "Nipa nka nokwere. Life abroad is not easy as it is. There is a lot of deception. People live fake lives and don't speak the truth to friends back home".
Hilda Adu  said "Sis ako for we the women die3 thank God the government pay our rent for us because of the kids till the mother start work…but for the men is very difficult paa for them…"
Jasol Abeka  explained "The truth is that, if you go to school and and hard worker you will get the top paying job and be comfortable"
Eric Ofosu Okyere  wrote  "It is good to have a handiwork like masonry,carpentry etc"
"Because of my bills I wake up 11:00 pm and come back home at 5:00 p.m. I pay $1782 in my Mortgage,"Augustine Okyere revealed.