A 23-year-old woman admits to being hooked to porn, masturbation, and sex, which she wishes to stop but is unable to do so.
She is asking everyone around her and on social media how she can get rid of this blight in her life.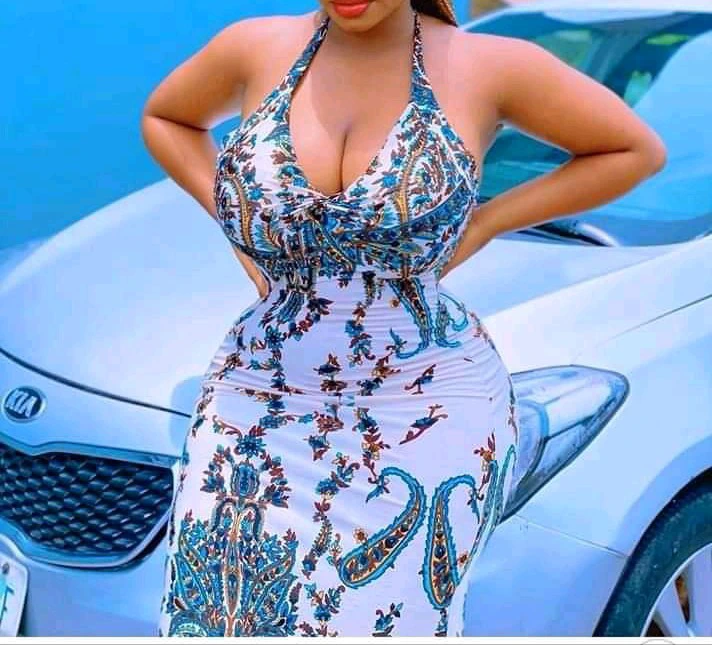 She revealed that porn was introduced to her in high school when she was 17, and she has been viewing porn since then. She becomes horny after viewing porn and then masturbates.
Again, the lady stated that she can sleep with at least two guys each day and that she nearly always masturbates as well.
She added again that, " I joined the slay queens in my area to look for boys to have sex with them. I usually have sex with them for free because it's the pleasure that I want not your money ". She cries for help as to how to do away with it.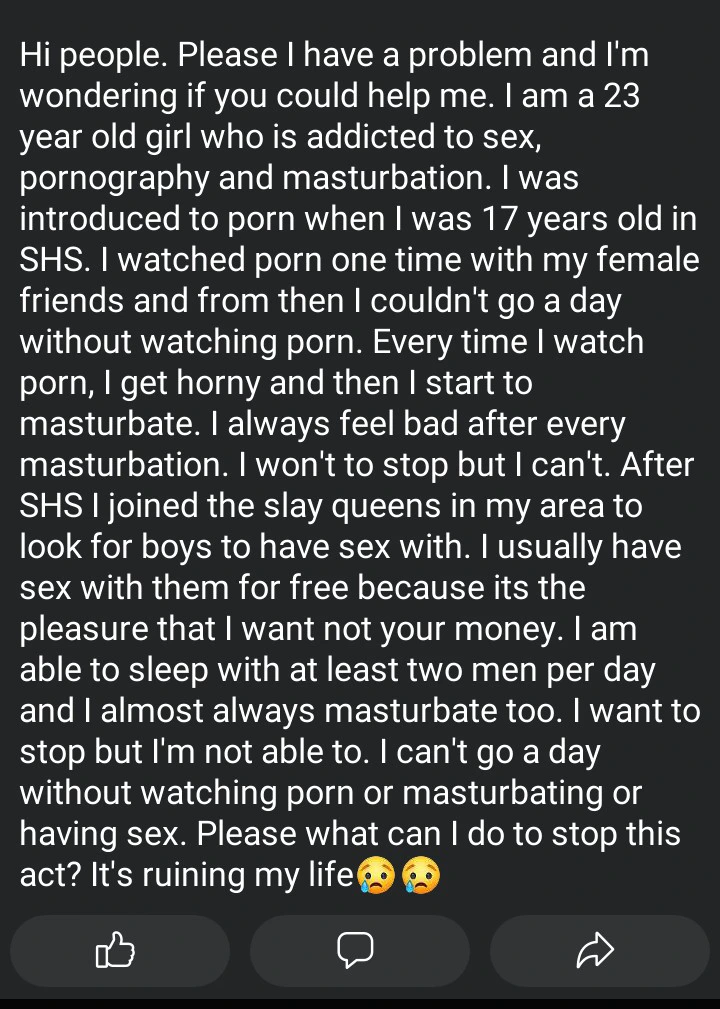 ABOUT AUTHOR
Eugene Nyarko is an entertainment and showbiz pundit, writer and freelance blogger. He is passionate about what he does and has help increase the value of entertainment contents online. Eugene is also a Java programmer, you can contact him via Email- [email protected]