Reverend Isaac Owusu Bempah has revealed his most recent revelation, which occurred while he was in police detention.
Many Ghanaians have questioned whether he was unaware of what was about to happen to him because he claims to see things that happen in the spiritual realms.
Many believed he was not a sincere man of God, and he was reprimanded and beaten with his own words.
Some people in this country, according to reverend Owusu Bempah, will continue to doubt God's power until something bad happens to them.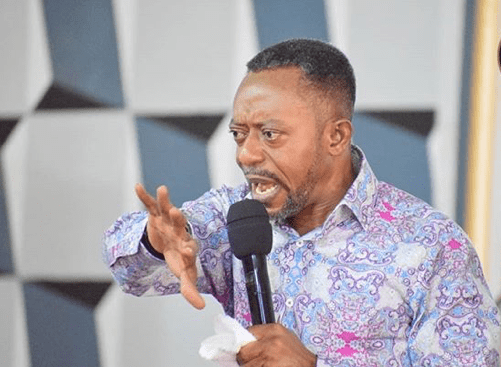 This was a statement he made after many people chastised him for failing to perceive that he was going to be in difficulty, despite the fact that he had previously predicted that many others would be in trouble in one way or another.
Owusu Bempah was detained and denied bail, which was a major setback for his family, church, and all other Ghanaians who backed him.

While making a powerful revelation about the situation and what happened, he stated that there were things he witnessed while in police custody, which further confirms his belief in the supernatural God's presence and might.
He stated unequivocally that the tale of Peter, Paul, and the others were real and unadulterated.
He stated, "On my first night, I had this strange revelation; I was there when I observed a horse going in one direction with a whitetail." The horse had human-like eyes and a fire in its eyes. It moved away after staring at me with its piercing eyes- he stated.
This, he claimed, was a vision of redemption. Because of their level of advancement in the spiritual realms and things relevant to the spiritual realms, he believed that not everyone would understand the complete tale behind his vision.

He was not only grateful, but he was also eager to share with the rest of the country and his church what it meant to be pursued and redeemed by God.
Owusu Bempah appears ready to take action, and now that he has conquered these obstacles, we should expect to see more outstanding works from him.