Serwaa Amihere was hauled out on Twitter for her birthday message to footballer Agyeman Badu, in which she mocked him about his age, claiming she knows he isn't 31, as he and others claim.
Serwaa Amihere tweeted to congratulate Agyeman Badu on his 31st birthday but ended up mocking him by claiming she knows he isn't 31 years old as claimed and questioning how old she is that he will be 31 years old as claimed, confirming suspicions and speculations that footballers reduce their age to fit in.
Some online users believe Serwaa Amihere's joke is too expensive, especially given that Agyeman Badu is a professional player, and have accused her of bullying him, alleging that if this tweet had been aimed at her, Ghana would have erupted.
Serwaa Amihere may have removed the tweet after discovering that netizens were upset with it.
However, her message had already gone viral, and she was chastised by netizens for 'bullying' Agyeman Badu, who is still a professional footballer.
Please see the screenshot below: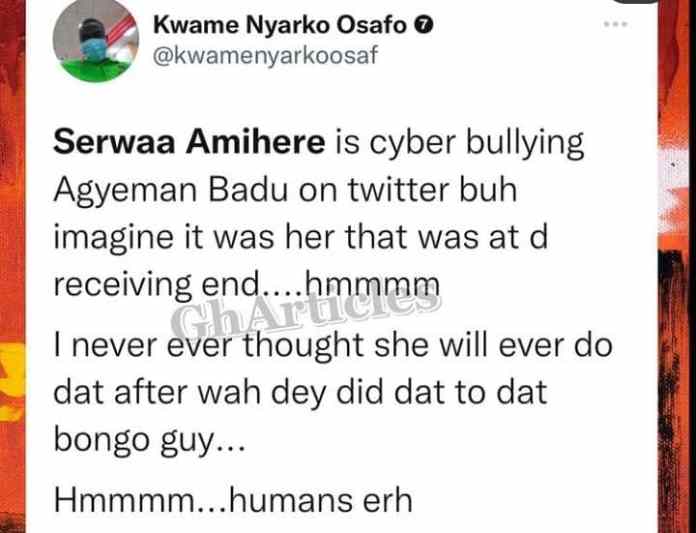 ABOUT AUTHOR
The public have an insatiable curiosity to know everything, except what is worth knowing so I write what's need to be written. An online critic and sports fanatic with a Degree in Telecommunications Engineering.