According to Adom FM's drive time king, presenter Jerry Justice, I would not have survived life at a point in my life if it were not for my sisters and father.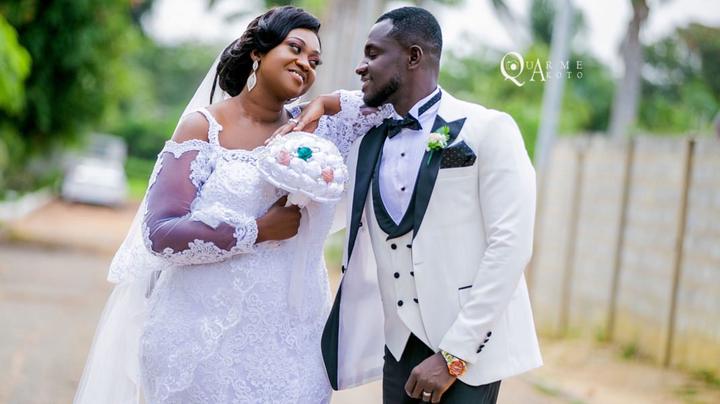 The situation was so bad, according to the presenter, that he almost gave up on his career and relationship, but he did not specify what the issues were.
When he appeared on the M'ashyase3 show with Adom TV's Afia Amankwa Tamakloe, the renowned broadcaster revealed this.
In response to claims that he broke many women's hearts, he lamented, "I have also been disappointed and some women have hurt me as well, so I have suffered equally."
During a time in their relationship, he shockingly admitted that he was on the verge of ending his marriage to Leticia, with whom he tied the knot on September 29, 2019, because history had almost repeated itself.
Bra Jerry, as he is affectionately known, thanked God for assisting him in enduring all of the difficulties that he had to face in order to settle with Mrs. Mensah.
In his own words, calling off their marriage would have been one of his greatest regrets, and he went on to say that his wife has been a blessing to him ever since they became acquainted with one another.
ABOUT AUTHOR
Narnarh Berry have been creating content for blogs which includes Buzzgh.com and bestshowbiz.com, you can contact her via Email on [email protected]