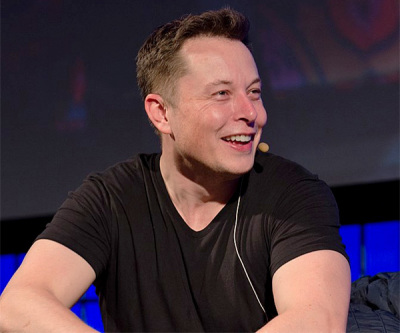 Although Elon Musk is not a religious guy, he recently spoke about Jesus in an interview with The Babylon Bee, a prominent Christian satirical site.
The Tesla billionaire paid a visit to The Babylon Bee. He spoke with the organization's CEO Seth Dillon, Editor-in-Chief Kyle Mann and Creative Director Ethan Nicolle where they talked about taxing the rich, and more.
When asked if he would embrace Jesus Christ as his "personal Lord and Savior" in the podcast's last question, Musk said that he respects and agrees with "the principles that Jesus advocated," such as forgiveness and "treating people as you wish to be treated."
"Things like turn the other cheek are very important, as opposed to an eye for an eye. An eye for an eye leaves everyone blind," Musk maintained.
The Founder and CEO of SpaceX concluded his statement by declaring that he will be saved. "But hey, if Jesus is saving people, I mean, I won't stand in His way. Sure, I'll be saved. Why not?" Musk stated.
The South Africa-born billionaire also revealed he was baptized as a child and partook in communion.
In the past, Musk has been referred to as agnostic or an atheist. A question about Musk's religious beliefs came up in an interview with actor Rainn Wilson in 2013. He said he doesn't "really worship anything" but devotes himself to the "advancement of humanity using technology."
When asked if he prayed, Musk said that he didn't even pray when he almost died of Malaria. It's unclear if his beliefs have evolved.
ABOUT AUTHOR
Eugene Nyarko is an entertainment and showbiz pundit, writer and freelance blogger. He is passionate about what he does and has help increase the value of entertainment contents online. Eugene is also a Java programmer, you can contact him via Email- nyark[email protected]