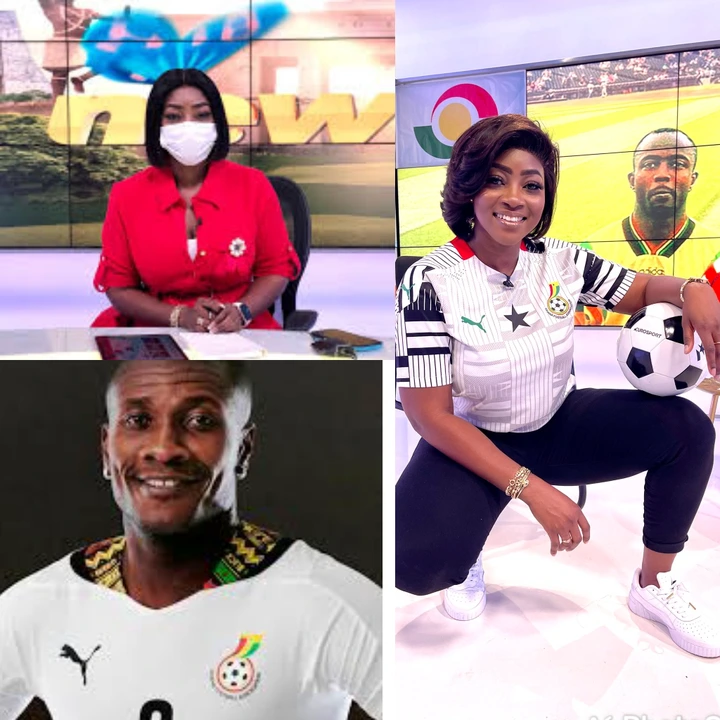 Cookie Tee finally admitted her love for football and explained how her heart was severely wounded in 2010 by popular footballer Asamoa Gyan in an interview with TV3 sports journalist Komla Adom.
Cookie Tee admitted that after her first heartbreak, she relegated all sporting activities to the background and refused to watch anything related to football. It's all due to Asamoah Gyan's treatment of her.
"Asamoah Gyan was the first person to crush my heart. That was 11 years ago, when he missed a penalty kick that would have made me happy. " Cookie Tee made an appearance.
"Actually, it was excruciatingly painful. However, I'm delighted that my enthusiasm for football is growing. I can't keep my passion for football alive as I once again support Team Ghana. "Cookie Tee was added to the mix.
She stated this on TV3 this morning when reacting to the impending World Cup qualifying match between Ghana Black Stars and Ethiopia, which will take place at 7 p.m. today.
She wished them all the best and cautioned them not to break her heart in the same way Asamoa Gyan did 11 years ago.