NEWS
"I Am Pregnant For My Biological Brother" -21-Year-Old Sandra Antwi Confesses
Sandra Antwi, a young lady, has written a terrible account concerning her brother and herself on the internet.
According to her narration, she is 21 years old, and her older brother is 24. They are currently their parents' only children.

Sandra and her brother, on the other hand, have always admired each other since their childhood, and the unexpected happened earlier this month.
"My brother and I had intercourse for the first time," she explained. Regrettably, she is now three weeks pregnant for her brother. She went on to say that her brother wants them to abort the pregnancy without informing their parents.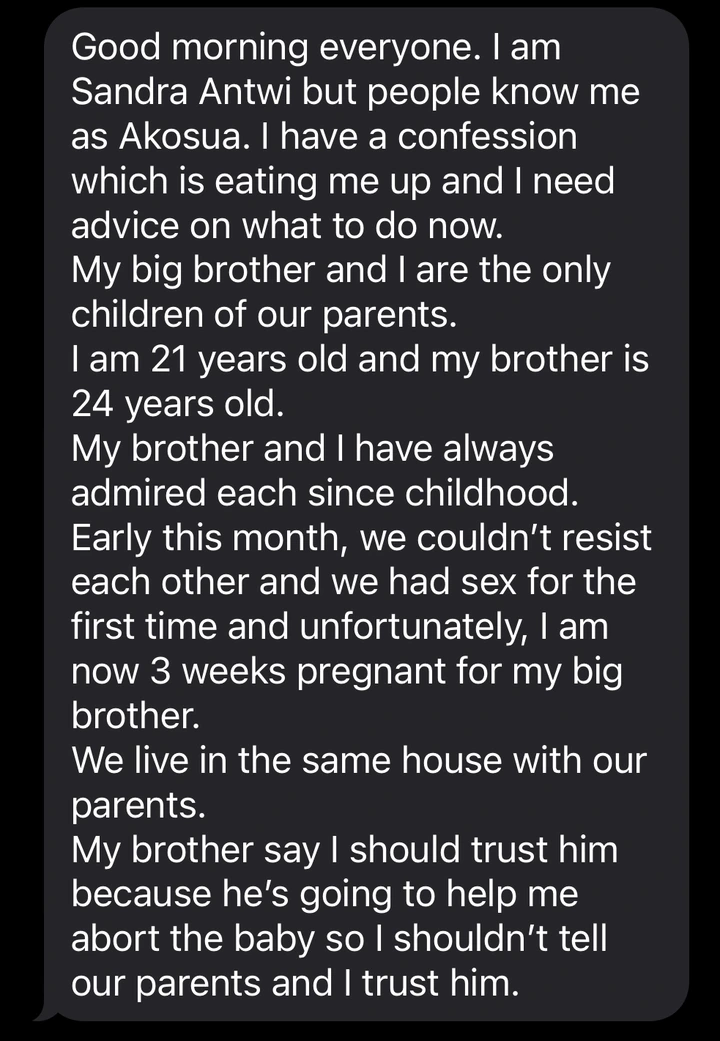 [ads2]