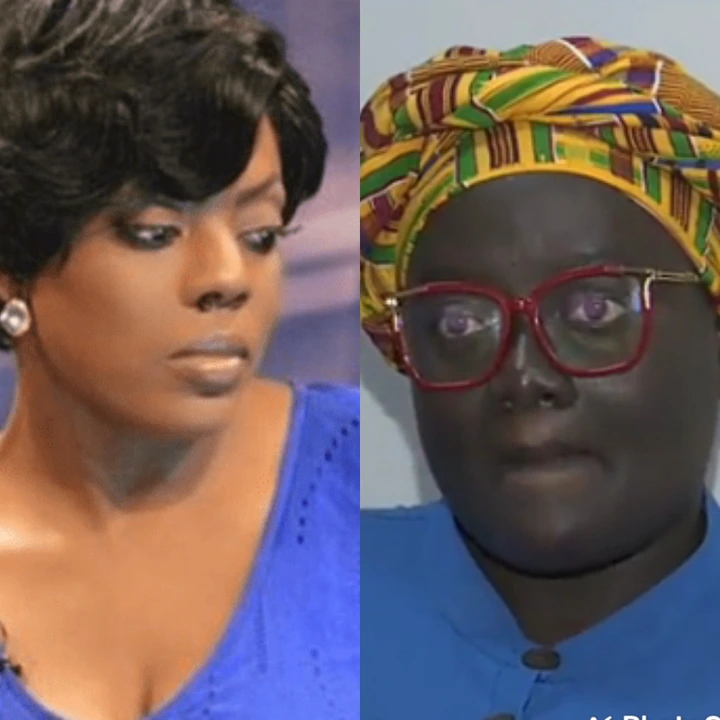 Following GhOne Television presenter Nana Aba Anamoa on Facebook, many of her fans were unable to keep their emotions from streaming down their faces after she shared this video.
In the video, Nana Aba Anamoa can be seen pleading with the public to have pitied her sister Abenaa, who is suffering from cancer. Abena is suffering from a brain tumor that has spread to her optic nerves, according to Nana Aba's explanation.
"I'm on my hands and knees. Let us lend a hand to my sister Abena. She is only thirty years old. This is something we can't afford to happen to her. It's becoming increasingly risky. Doctors estimate that she will require three hundred thousand United States dollars (US$300,000) before they can perform surgery on her body "Nana Aba Anamoa said with tears in her eyes.
Nobody will advise you to be depressed and cry if you look at Abenaa, who was sitting there regretfully and fidgeting with her fingers on the table. Tears, on the other hand, are not what she requires right now. She requires words of encouragement as well as financial assistance in order to save her life.
"Help us, help us, let's save a life," Nana Aba begged over and over again.