Stella Aba Seal, formerly Stella Dugan, has indicated that she is not a gospel artist but rather a Christian or spiritual musician.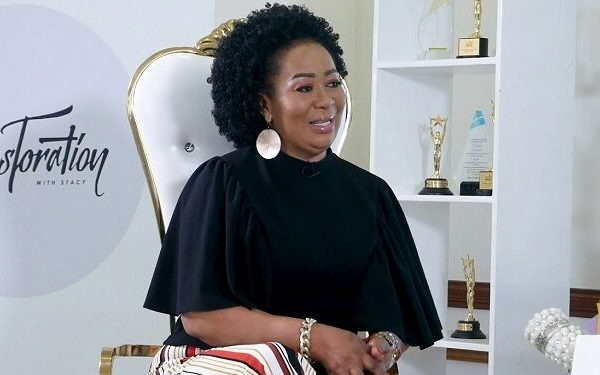 She said in an interview with The Legends on TV XYZ that she is not only a singer who sings and communicates the message of God through songs but rather a Christian and spiritual person who ministers the gospel of Christ via song.
According to the musician, anyone can be a gospel performer but not everyone can be a Christian or spiritual musician. "Gospel means good news. Shatta Wale can sing a gospel song," she said.
The mother of three added that her personal definition of a spiritual artist is based on the fact that spiritual music leads people closer to God, something that not all songs are capable of doing.
Stella Dugan however compared herself to the legendary singer Elder Mireku. "I am a Christian musician or a spiritual musician just like Elder Mireku. Not everyone who sings gospel is a Christian" she added.
Stella Seal was previously known as Stella Dugan, her marital name. She has about three children with her ex-husband. Dugan reverted to her maiden name after her divorce. Some songs Stella Dugan released are Oye Nyame, Gyem Taataa, Ontonko, Mebo me sanku, Okura yen mu and many others.
ABOUT AUTHOR
Eugene Nyarko is an entertainment and showbiz pundit, writer and freelance blogger. He is passionate about what he does and has help increase the value of entertainment contents online. Eugene is also a Java programmer, you can contact him via Email- [email protected]