According to a report that is currently causing a stir on social media,
After being deceived by his wife for 9 years, a man witnessed miracles. He couldn't take the shock and passed out after discovering that the apartments he had been paying rent on belonged to his wife, who was unemployed.

Richard Githirwa, who had access to his wife's email, discovered emails from KRA detailing her tax income and how the house, which has 29 more tenants, belongs to the wife and is managed by a real estate firm. His rent for the last 9 years has been around 4.8 million.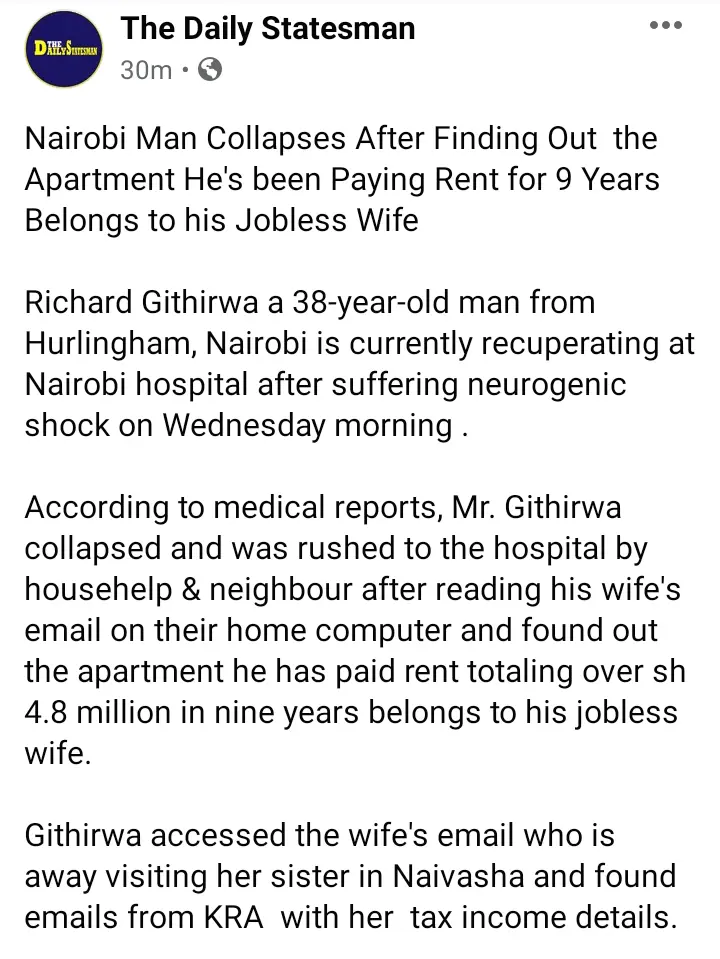 Richard Githirwa, 38, is still being treated at the Nairobi Hospital for the neurogenic shock that he suffered as a result of the findings.
See what folks have to say about it in the comments section below.