a video that has nearly gone viral across all social media platforms, in which several anonymous female students were caught committing crimes, which has prompted several Ghanaians scream out, given that they are doing it during the school day.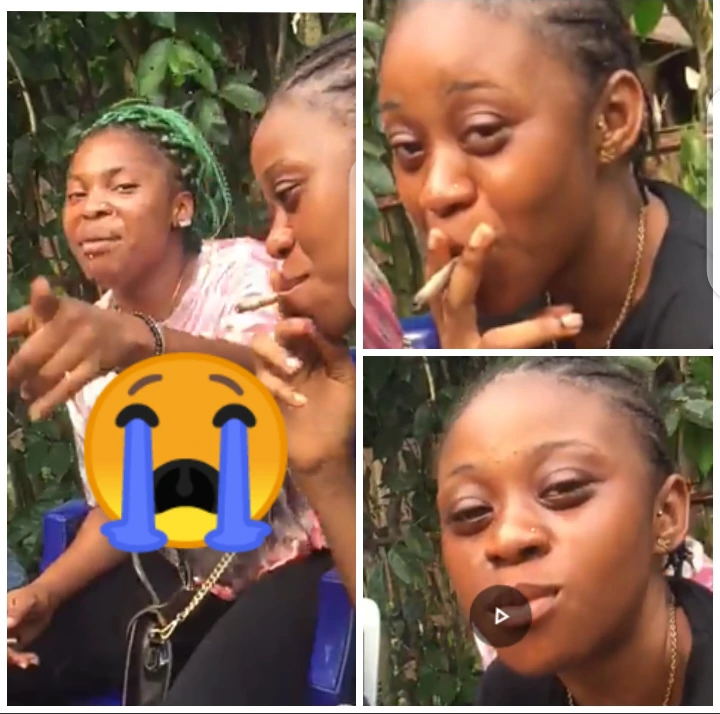 The anonymous female students were caught smoking cannabis within the bush, according to picture evidence obtained from the viral film.
Unfortunately, the journalist, who published the video on his own social media account, kept the identity and location of the institution where those female students are enrolled hidden from the wider public.
Meanwhile, they were all smoking and drinking alcohol at the same time.
The following are some images culled from the video footage: