The 11th episode of the latest season of Date Rush has aired. It is still the Kumerica Edition, where the majority of the Akan ladies are invited.
Every week, something spectacular occurs, and this week is no exception. The following are the date rush ladies who were heavily trolled, as well as the reason for their trolls.
Queenstar has been dubbed a "Low Budget Fatima."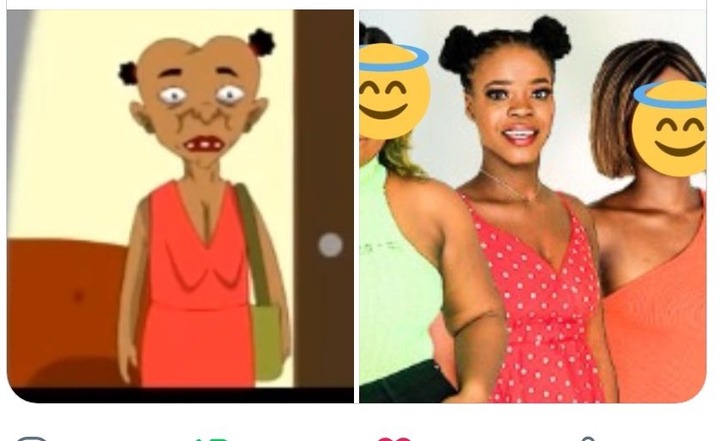 Queenstar has become a new fan favorite due to her similar demeanor and lack of English fluency as Fatima. Netizens have discovered a popular cartoon image that closely resembles her, right down to her hairstyle and the dress she wore.
Queenstar's responses were hilarious, causing her to be trolled even more. When one of the male contestants stated that he wants a curvy woman. Queenstar, who is rather slender, revealed that she is willing to take medicine in order to achieve the shape Chris desires.
Chris was mocked for his poor command of the English language.
It's nothing new for internet users to make fun of date rush contestants' English skills. Chris, the first male contestant on this episode, was thoroughly trolled when he fumbled several of his words.
His wingman suffered the same fate, and even worse when the story he told on the show about why he was single did not match the story Chris told.
Effah Gideon is publicly known as Anisco Army, he is a content creator and very passionate about what he does. Effah is also a Graphic Designer and has done a variety of graphic works for numerous clients. Email Effah at [email protected]
Social links to Effah's profile can be found by clicking on the social icons below.
You can also Contact anyone associated with bestshowbiz or the site admin through the website's contact page located on the header of the website.