a mother desperately sought to save her five children On her birthday, after a fire outbreak at her house.
It is sad, becuase barely 5 months ago, her previous house had burned down to ashes so she and her kids were residing with her mother (grandmother to the kids), when the second fire happened.
The children were left alone at home when their mother, Sabrina Dunigan, 34, left to drive someone to work. When she returned, the house was engulfed in flames.
She tried unsuccessfully to enter the burning building to save her children.
firefighters arrived, they found two dead children in a bedroom and three others unconscious on the floor.
Two of the unresponsive kids died as firefighters rushed them out. Reports
added the fifth child died en route to the hospital.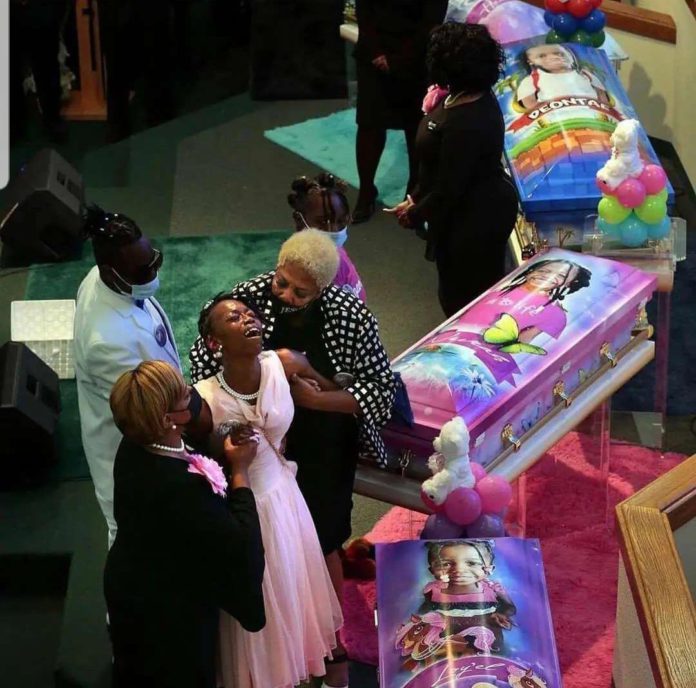 The victims were Deontay Dunigan, 9, Heaven and Nevaeh Dunigan, 7, Jabari Johnson, 4, and Loyal Dunigan, 2.
The children's grandparents, Greg Dunigan and Vanicia Mosley, slept in a separate room from the youngsters, according to the grandfather.
Firefighters couldn't reach the kids, according to Greg Dunigan. His blind wife and he jumped through a back window to safety.
Friends, neighbors, and community leaders gathered on Saturday at Greater St. Mark's Church of God and Sunset Gardens of Memory Cemetery to arrange for memorial services.
The family welcomed the enormous crowd and media who came to the funeral on Saturday. The three-hour ceremony was also live-streamed on Facebook by Empowerment of Grace, a St. Louis church.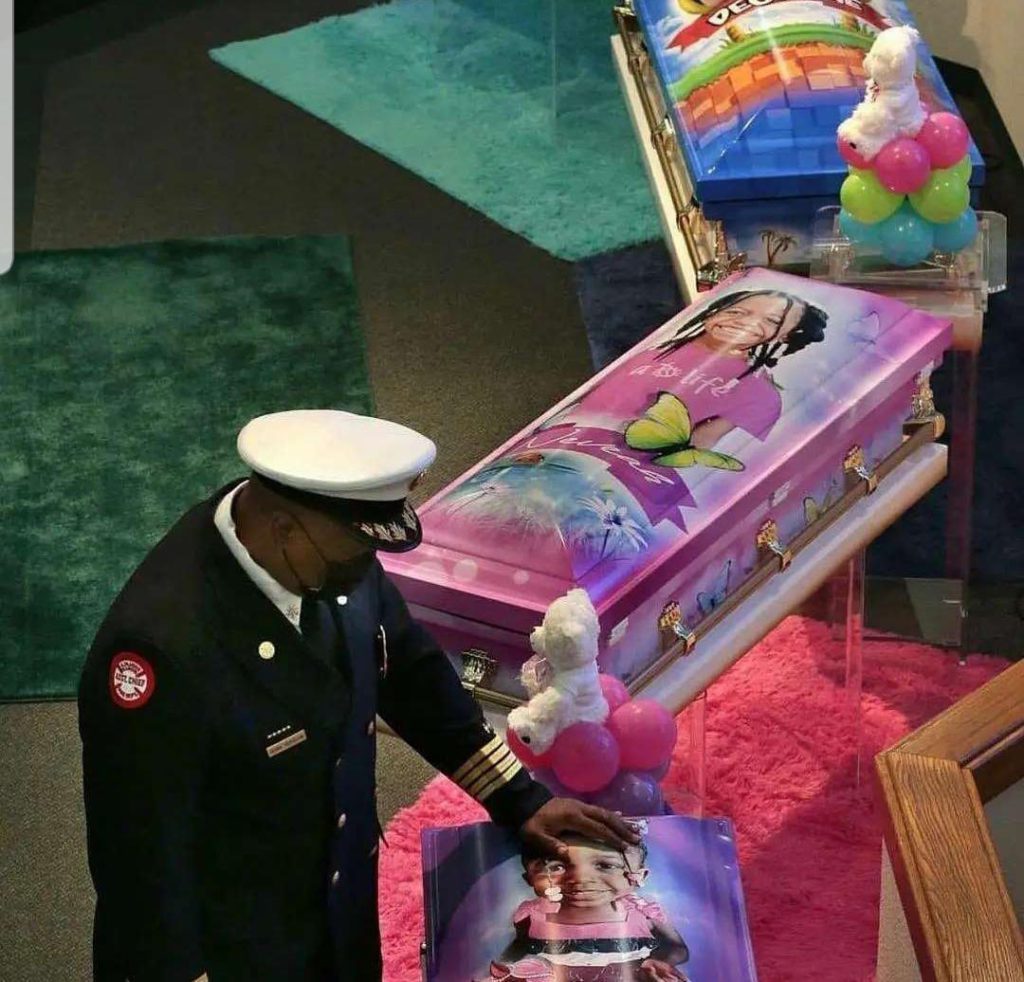 The kids were all buried in pink coffins with their images on them.