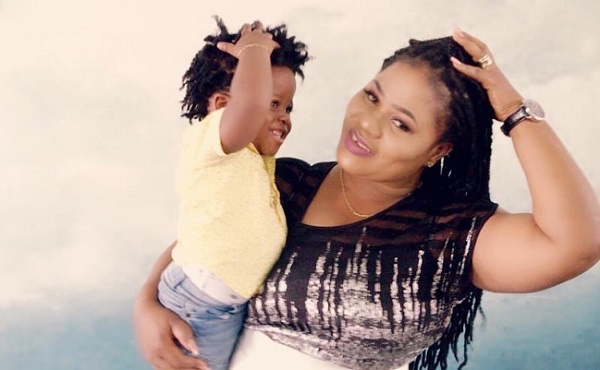 Obaapa Christy, formerly Christiana Love, is a prominent Ghanaian gospel musician. Obaapa Christy's songs inspire her admirers. Her first album, which included the classic song "Mete Ase," made her a star. She is currently known as Ghana's Queen of Worship.
Things did not go well for the award-winning gospel musician and her pastor husband, Pastor Love. They divorced after 3 kids. Obaapa Christy found love again with Nana Frankie after the divorce. They're also expecting twins.
Obaapa Christy's last son has dreadlocks and is gorgeous. Many people, even Obaapa Christy fans, have wondered why the son of a gospel musician would have dreadlocks.
The "mete ase" hitmaker added that she has always asked God for a child that is hairy, and miraculously, God answered her desire, so she chose to let her son weave dreadlocks. It represents the glory God has bestowed upon her.
Take a look at some photos of Obaapa Christy's grown son flaunting his dreadlocks.