Richard Appiah has been heavily criticized for reportedly murdering infants and keeping their remains in a refrigerator at Alaska Junction near Abesim of Sunyani in the Bono Region.
Every day, more information regarding the Alaska incident emerges.
According to a woman, Richard Appiah had previously killed a pregnant lady and her unborn child.
See what the woman wrote below.
'He has killed a pregnant woman and child before. A pregnant woman and child went missing at Abesim and since now one know where about of this people. It is all the doings of Richard Appiah.' the Woman said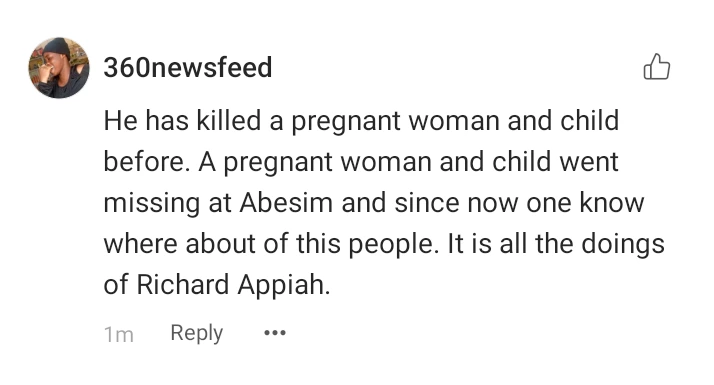 We need to force Richard Appiah to expose all those he has murdered and his reasons for doing that
If found guilty, he should be sentenced to death as a deterrent to those who commit similar crimes.