Nana Owoahene Acheampong, a legendary singer has a daughter who looks just like her father.
Nana Acheampong's daughter, Jackline Acheampong, also known as Gyakie in the music industry, has been in the industry for a long time, and these pictures of her are creating a lot of chaos and stampede on the internet.
Gyakie is a young and growing singer whose calming voice has captured everyone's eye. Before Gyakie herself posted a family picture of herself and her father on Twitter, no one knew she was the daughter of the famous and legendary Nana Acheampong.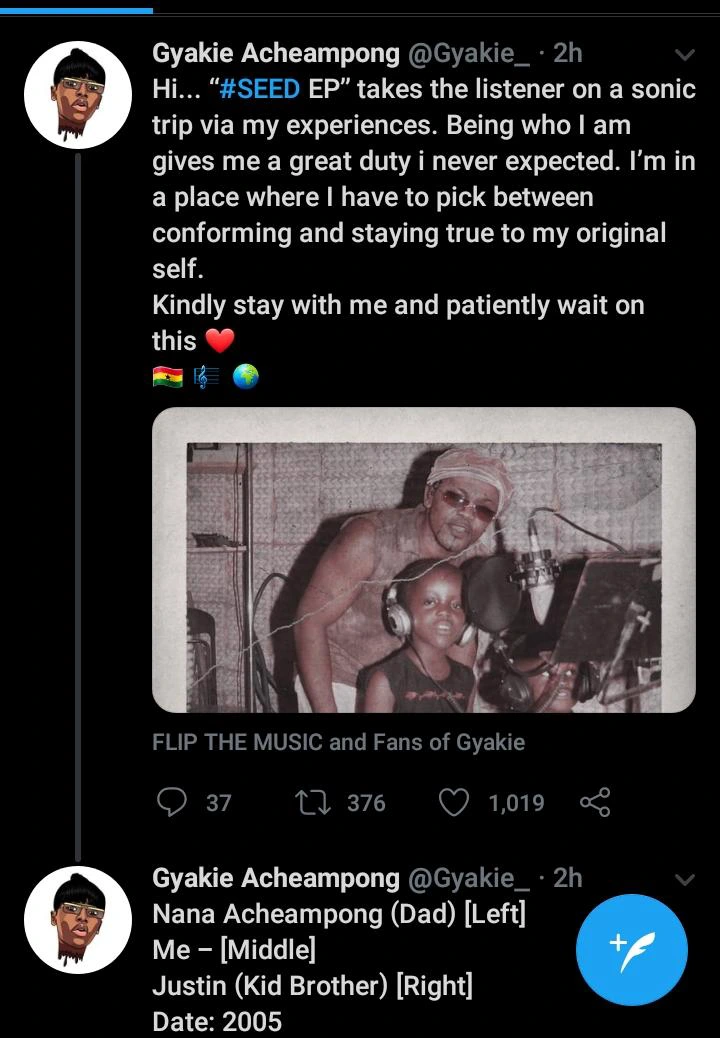 Gyakie, who is launching a new project about her family, took to Twitter to share a picture of her father, brother, and herself with her followers.
It's not surprising, though, because no one would guess she was born to sing until they hear her sing.
Her songs are all over social media, and people can't get enough of her because she has a calming voice that does wonders for you when you listen to her sing.
Last year, she released her first single, "Love Is Pretty," which was a strong slow rock jam. Her next single, "Never Like This," was also a hit, demonstrating that she could consistently produce quality songs.
Her music has had the likes of Sarkodie King promise and others talking about it.
She is one of the few young artists making headlines, and her creativity will help her to go far with her music.
Gyakie, an Afro-fusion musician, was nominated for the first time at the Vodafone Ghana Music Awards this year in the "Unsung" category. She was nominated alongside others such as Imrana, Kofi Jamar, and Sherry Boss.
Gyakie, a.k.a. Jackline Acheampong, began her musical career in February 2019 after signing with FLIP THE MUSIC, a record label and music management firm run by Mr. Emmanuel 'ElectroMirror' Sedo.
Gyakie's images can be found below: