Popular Ghanaian media personality, Gifty Anti, admitted in an earlier post that she had deleted pictures of herself taken by her daughter while she was fast asleep.
In a post on her Facebook timeline, she explained how she discovered that someone's daughter, Her Royal Highness, had taken a picture of her with her phone while she was sleeping the night before.
Oheneyere Gifty Anti provided additional clarification that she immediately began searching through her WhatsApp to see if her daughter had accidentally sent the photos to anyone, as she was feeling extremely agitated.
Gifty Anti, in a hysterical Facebook post, asked her fans not to ask her to post the pictures online because she had already deleted them from her computer.
Below are screenshots;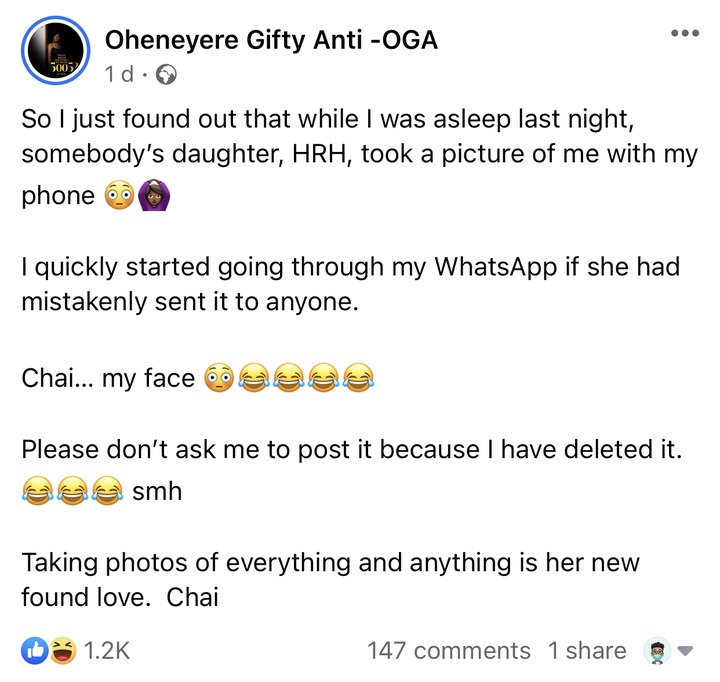 Reactions.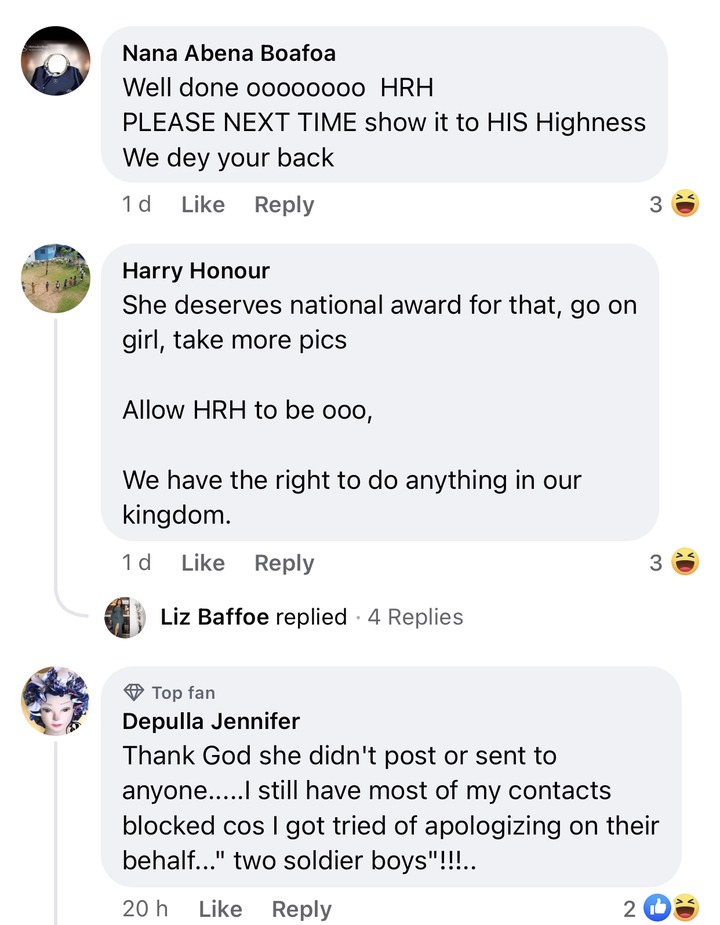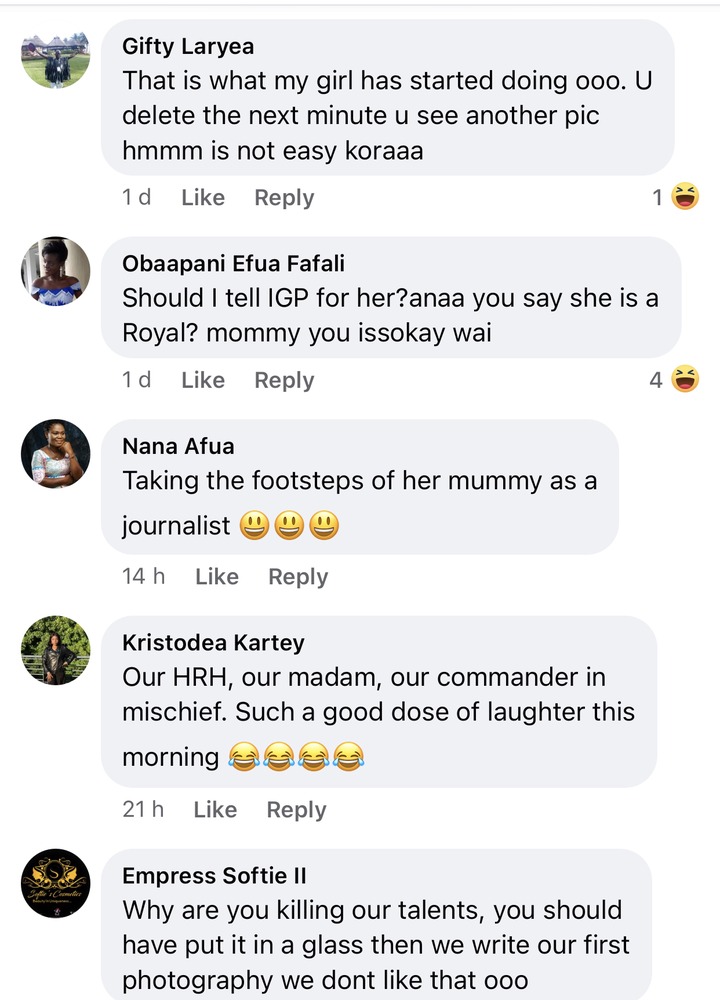 Effah Gideon is publicly known as Anisco Army, he is a content creator and very passionate about what he does. Effah is also a Graphic Designer and has done a variety of graphic works for numerous clients. Email Effah at [email protected]
Social links to Effah's profile can be found by clicking on the social icons below.
You can also Contact anyone associated with bestshowbiz or the site admin through the website's contact page located on the header of the website.