Lisa Fernandes, a well-known Twitter influencer, has caused a heated debate with her recent remark.
It's clear from the tweet that she's speaking from personal experience, and it's also rather amusing to see how the tweet ends up going.
In this lady's opinion, Ghanaian guys are terrible at cuddling. She went on to warn the other ladies on how these men would lay you down if they cuddle you.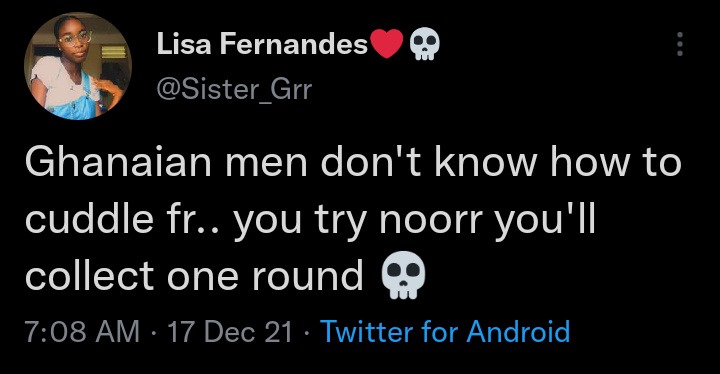 After viewing this tweet, some guys believe she is preventing them from bringing ladies to bed since their girlfriends and crushes will see it and learn one or two things from it.
see some reactions below: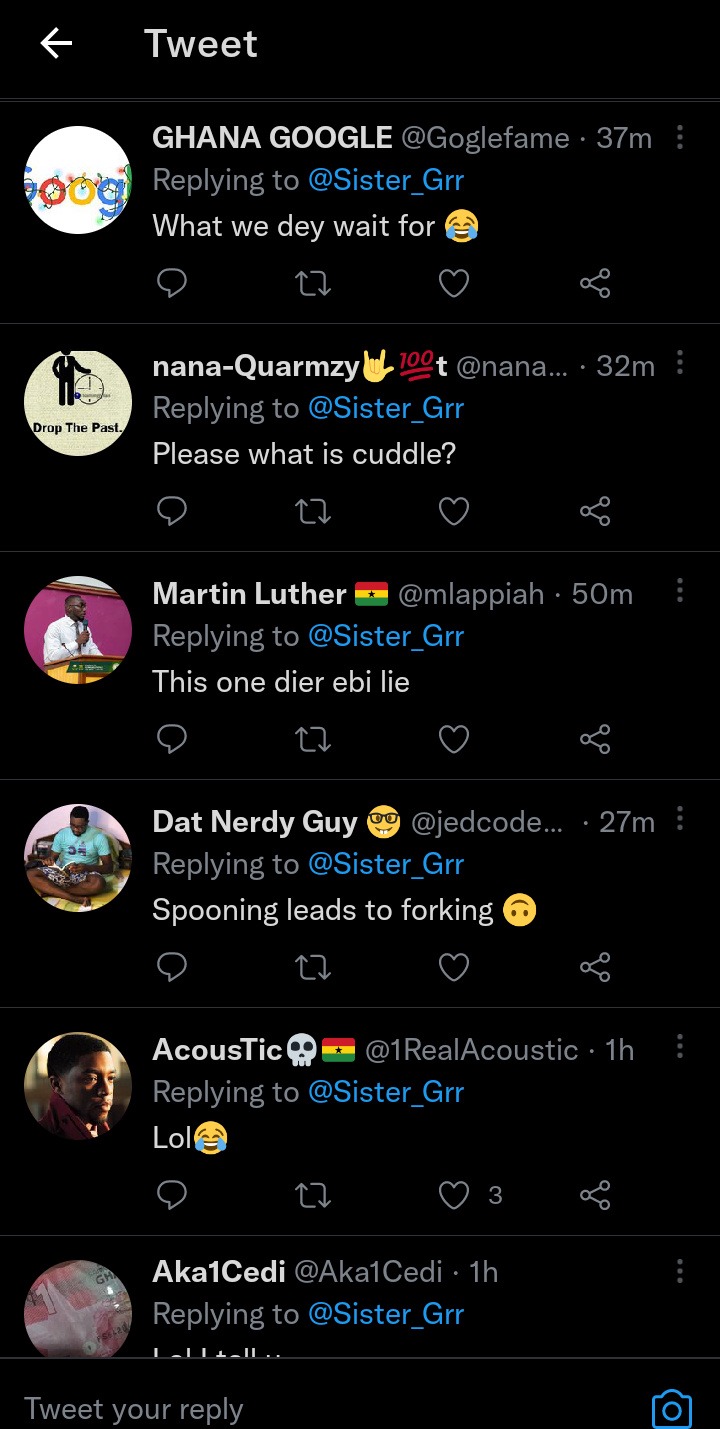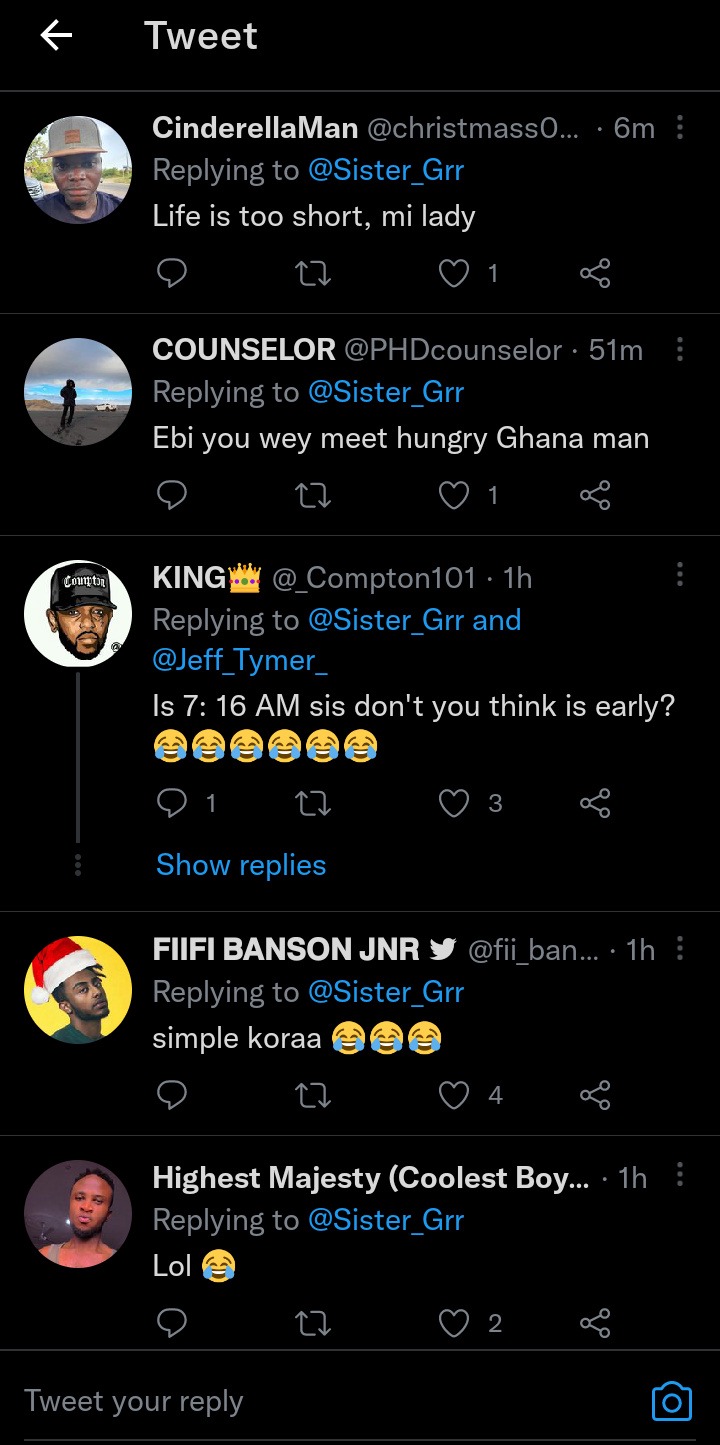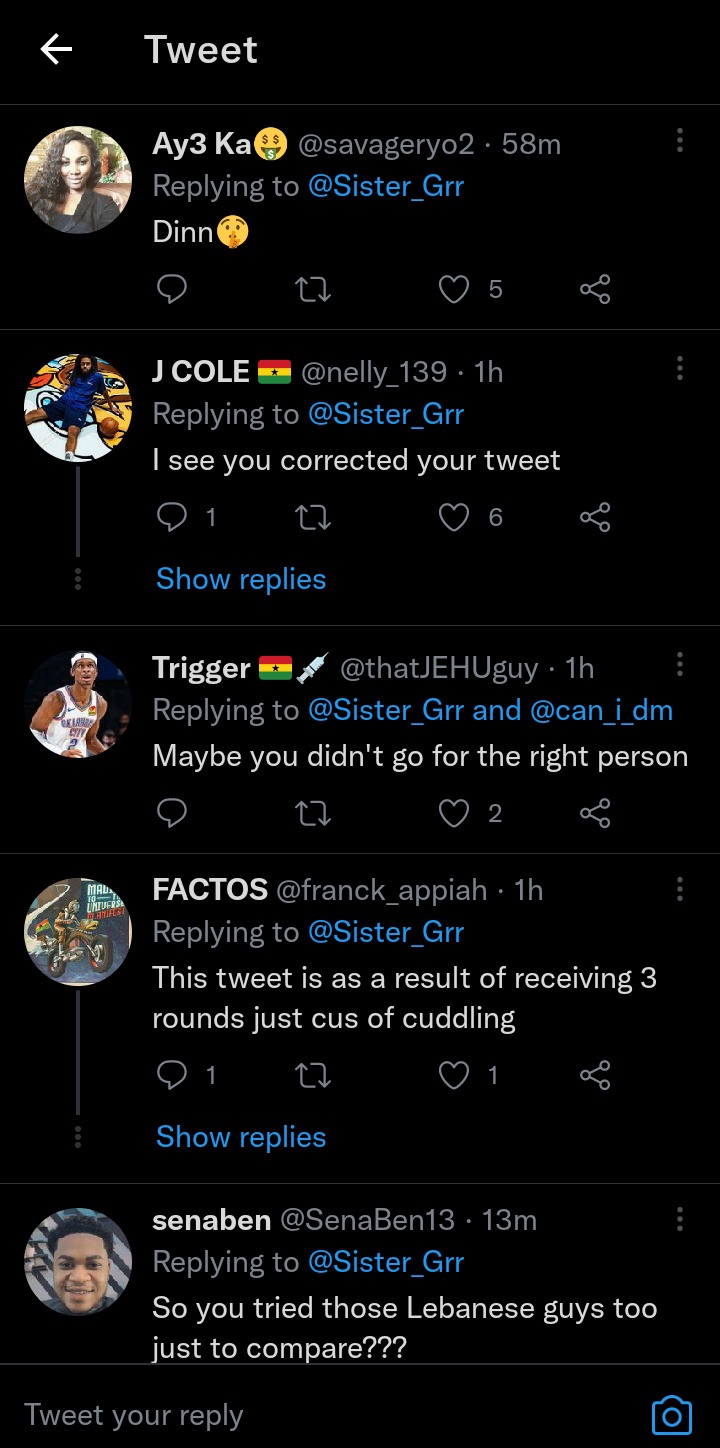 ABOUT AUTHOR
Eugene Nyarko is an entertainment and showbiz pundit, writer and freelance blogger. He is passionate about what he does and has help increase the value of entertainment contents online. Eugene is also a Java programmer, you can contact him via Email- [email protected]