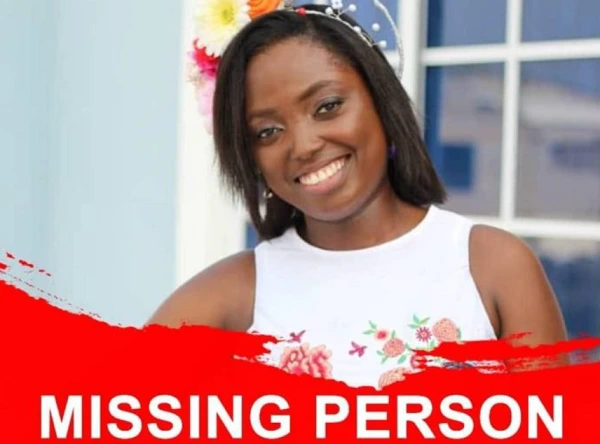 In connection with the disappearance of Mrs. Rhodaline Amoah-Darko, a member of the Lands Commission in the Ashanti area, the Ghana Police Service (GPS) has launched an investigation into the matter.
This comes as a result of her spouse filing a "Missing Person" complaint at the National Police Headquarters on her behalf.
Her "Missing Person" postings have gone viral on social media, leading to speculation that she was picked up from work with a coworker by mysterious individuals to examine land.
According to a news release issued by the police on Monday, "The Lands Commission did not assign Mrs. Rhodaline Amoah-Darko to any official work; nor was she assigned to any colleague to do any work leading to her disappearance," according to the announcement.
According to the announcement, "no other staff of the Commission or any other person linked to Mrs. Rhodaline Amoah-Darko has been declared missing or found dead."
"A 24-hour team is currently working on this case and other related cases," said the spokesperson.
The Police Department has also retained the services of a clinical psychologist to provide support to Mrs. Amoah-Family Darko and her colleagues at the Lands Commission.