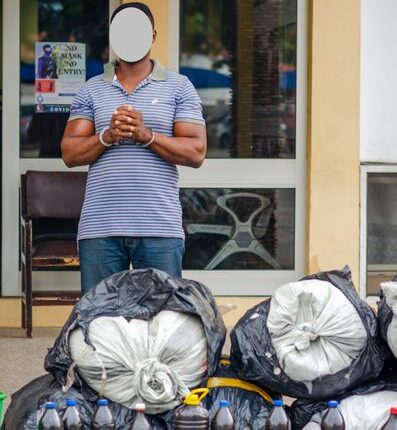 Police officers from the National Headquarters Operations of the Ghana Police Service's Special Weapons and Tactics (SWAT) unit have detained a man for allegedly selling drugs that were thought to be narcotics.
Earlier this month, a young man by the name of Samuel Asante was apprehended in the Christiansburg Castle junction area, where he had been witnessed selling drugs to people who had requested that he deliver the substances to them.
According to accounts, the police received a tip from a concerned citizen who contacted them to provide information about the type of business being conducted by the young man in the region.
Following the arrest of the suspect, police discovered some suspicious objects in his room after conducting a thorough check of the area. The materials in question include seven (7) bags of dried leaves suspected to be Indian hemp, as well as ten (10) bottles of alcoholic beverages prepared with components suspected to be Indian hemp, among other things.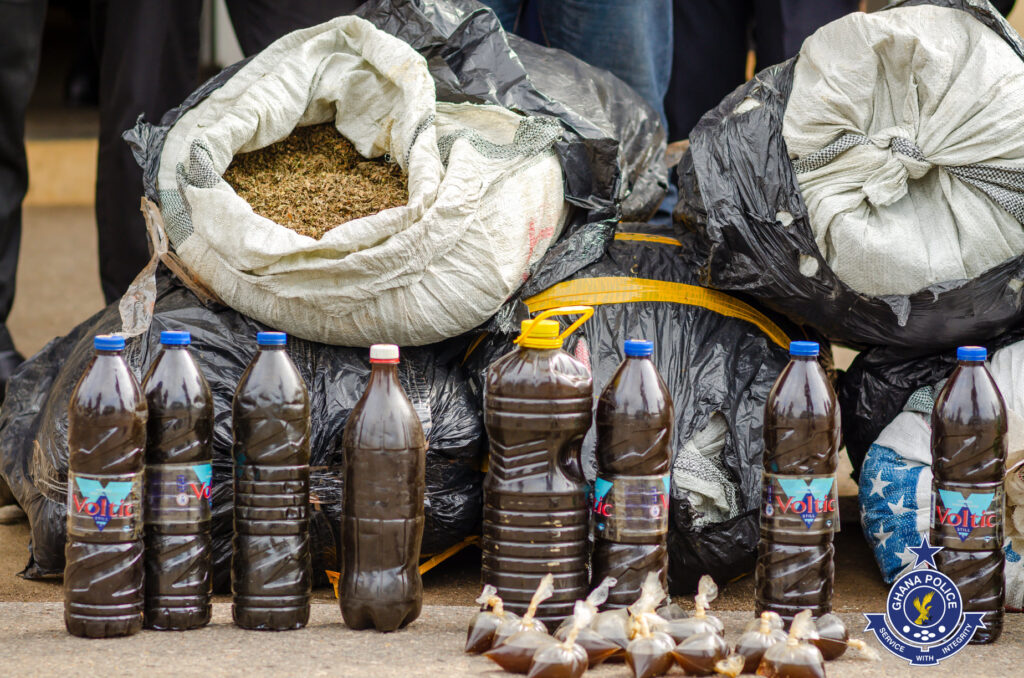 To share the news, the police department took to their social media accounts, saying: "In an effort to reduce all forms of crime and maintain law and order."
On 02/09/2021 at about 10:45am, a team of Special Weapon And Tactics (SWAT) officers from the National Headquarters Operations upon a tip-off has arrested one Samuel Asante at the Christiansburg Castle junction area for trading in substances suspected to be narcotics.The suspect, 38, was arrested and upon a thorough search, Police retrieved some suspicious items from his room. The items include seven (7) sacks full of dried leaves suspected to be Indian hemp and ten (10) bottles of alcoholic drinks brewed with substance suspected to be Indian hemp.The Police Service will continue to adopt strategies to rid communities of criminals, in a bid to prevent crimes and to ensure law and order in the country.The general public is encouraged to assist the Police with information on criminal activities. Further update will be provided in due course