Celebrities are people who undergo a lot of transformations as a result of the work they pursue.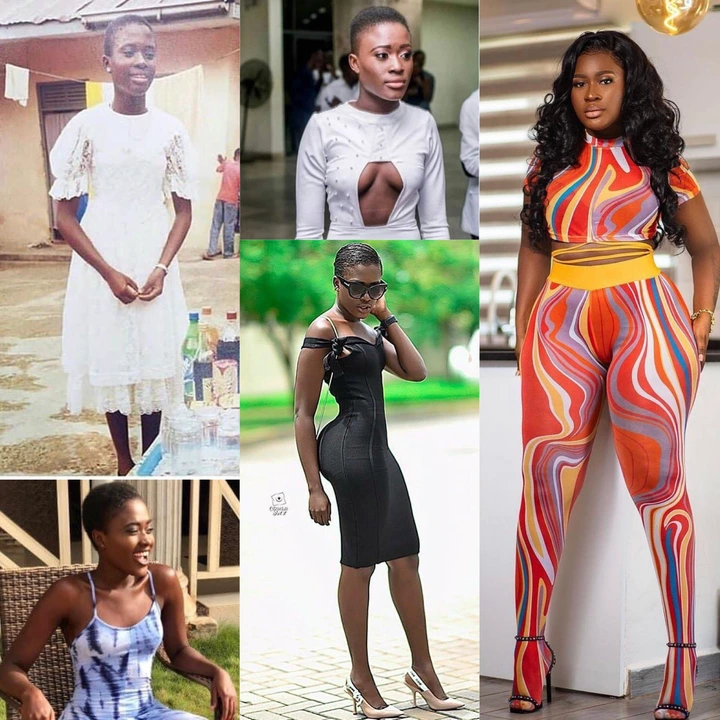 They have a preference for gaining or losing weight. The majority of celebrities go to the gym to exercise their bodies in order to gain or lose weight, while some get cosmetic surgery.
Fella Makafui is one star who has changed physically throughout the years, as seen by his old and current photos.
According to previous photographs, the YOLO actress has acquired a lot of weight and her curvy physique has more than doubled.
below are her photos; from before to current.
her current photos;