A picture of a concerned father taking his daughter to school has gone popular on social media.
Today's sit-down strike by commercial bus drivers (trotro) resulted in many passengers being unable to go to their destinations.
These drivers decided to go on a strike following the increase in fuel prices and their first discussions to reduce the prices failed to produce any results, and the innocent passengers became the victims of their plight.
Because of the strike, a father was forced to carry his kid on his back as he rushed to bring her to school. There has been both pessimism and hope in the responses to the picture.
Many people believe her daughter will grow up with little appreciation for the sacrifice her father made for her, while others believe the picture will have a profound impact on her as she matures.
see some reactions below: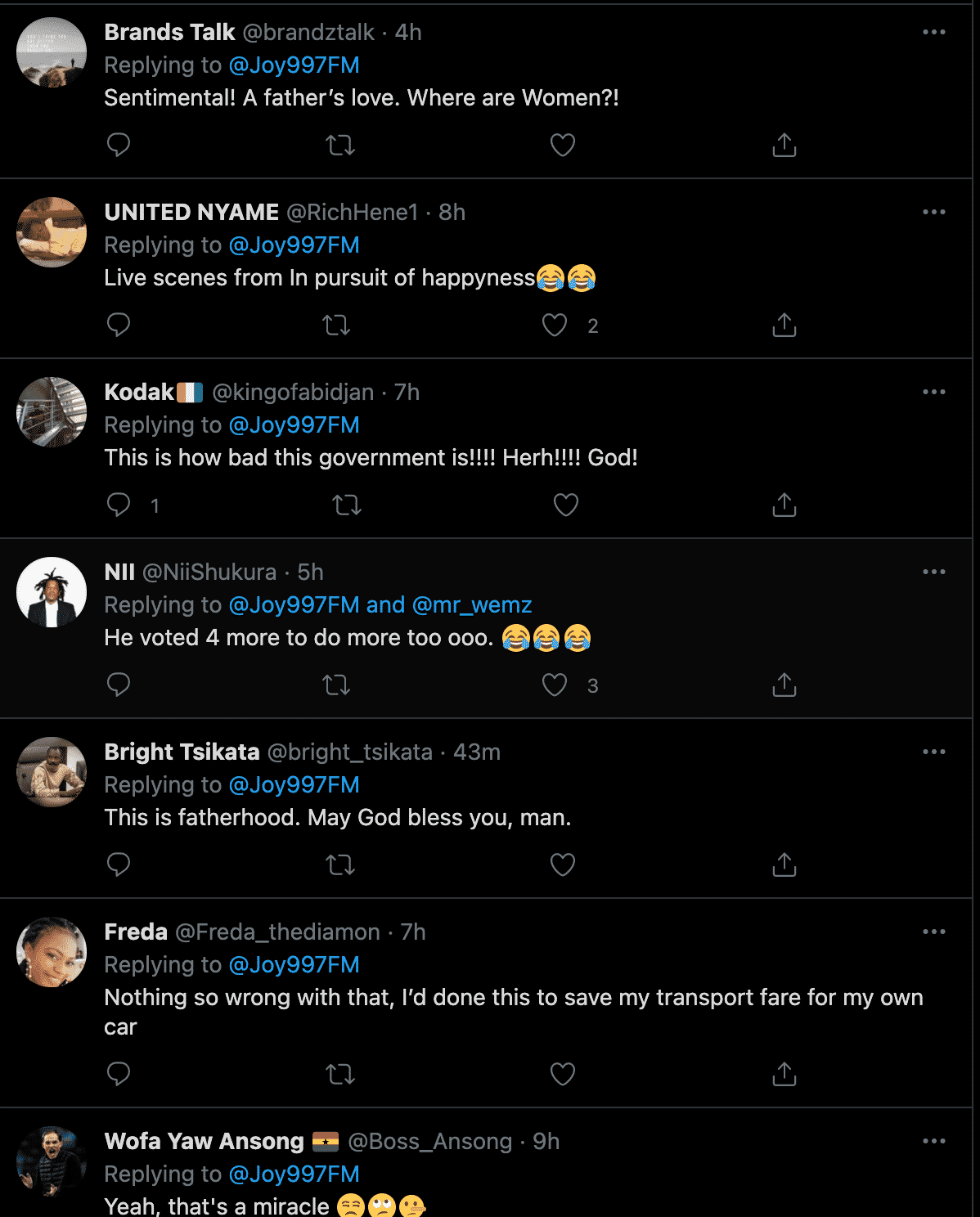 ABOUT AUTHOR
Eugene Nyarko is an entertainment and showbiz pundit, writer and freelance blogger. He is passionate about what he does and has help increase the value of entertainment contents online. Eugene is also a Java programmer, you can contact him via Email- [email protected]