A man named 'Kobby Eugene' who came in search of love on yesterday's date rush she has ended up causing embarrassment to the ladies who were willing to be with him.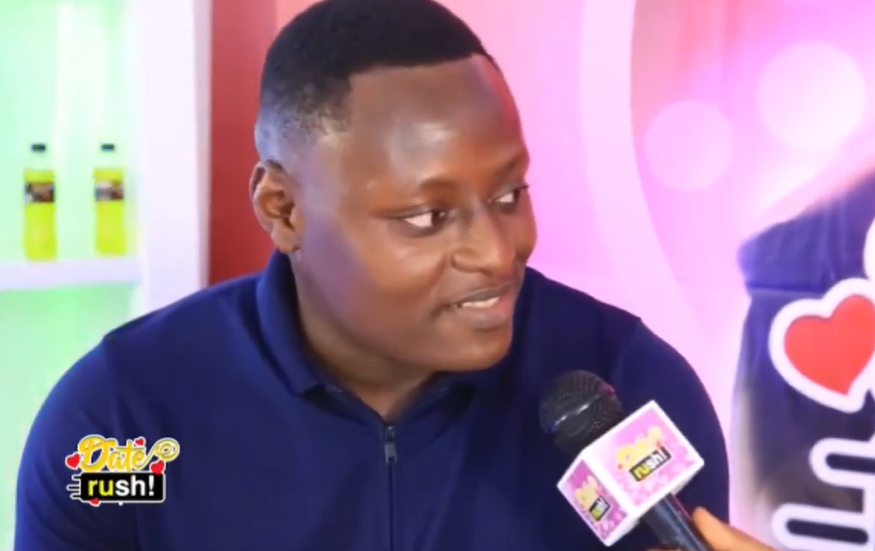 Well, this is not the first time in this has happened in the history of the TV3 aired love show but just as we taught we've had enough of Ignatius and Freelove's drama, there comes this Kobby Eugene.
Eugene started off well by answering a couple of questions posed by ladies. He stated that he was a nurse who wished to settle down with the lady she meets after the show. Some of the ladies were content with his profession, while others were not.
Overall, after his third profile video, he had the final two ladies to choose from. He went ahead to ask the ladies a question that what would the ladies do if they face difficulty in having a child.
The answers provided by the two ladies were very understandable. Their responses were geared toward requesting divine intervention from God.
When we all thought he'd chosen Joan as his date, he abruptly turned off the rush of all the ladies. explaining his actions, he said he wasn't happy with the responses they gave him.
Eugene also added that besides, he was actually interested in Bella and 'Bibi', not the final two he had.
One thing that boggles my mind is why would you go ahead and ask them a question when you know they aren't your best option?.
Do you think Kobby just played with their emotions, or was their answer really that bad to dissatisfied him? share your thoughts in the comment section.