Singer eShun's maturity was put to the test after a social media troll attempted to compare her to her colleague singer MzVee on social media.
Helina Clottey, an internet troll, told eShun that she couldn't compare herself to MzVee in terms of popularity and beauty.
She went on to argue that eShun should be stripped of the title "Queen" that she has attached to her name since she is unworthy of it.
eShun, on the other hand, surprised everyone by dealing with the troll in a calm manner. She wrote the following below: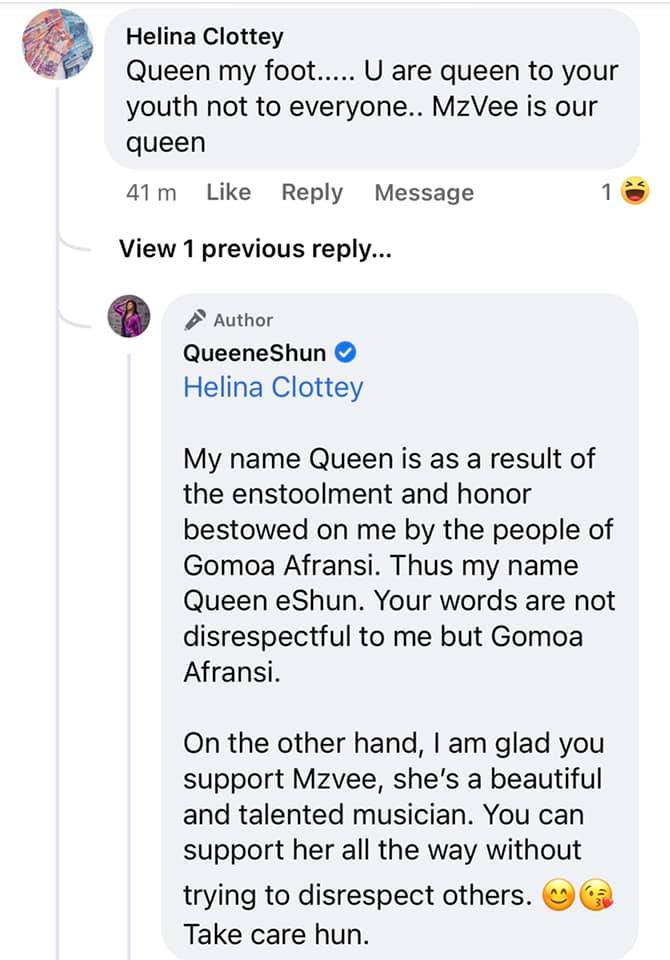 ABOUT AUTHOR
The public have an insatiable curiosity to know everything, except what is worth knowing so I write what's need to be written. An online critic and sports fanatic with a Degree in Telecommunications Engineering.