A lovely young African lady smoked marijuana from a damaged piece of her holy book, which she photographed for the pleasure of her followers on Twitter.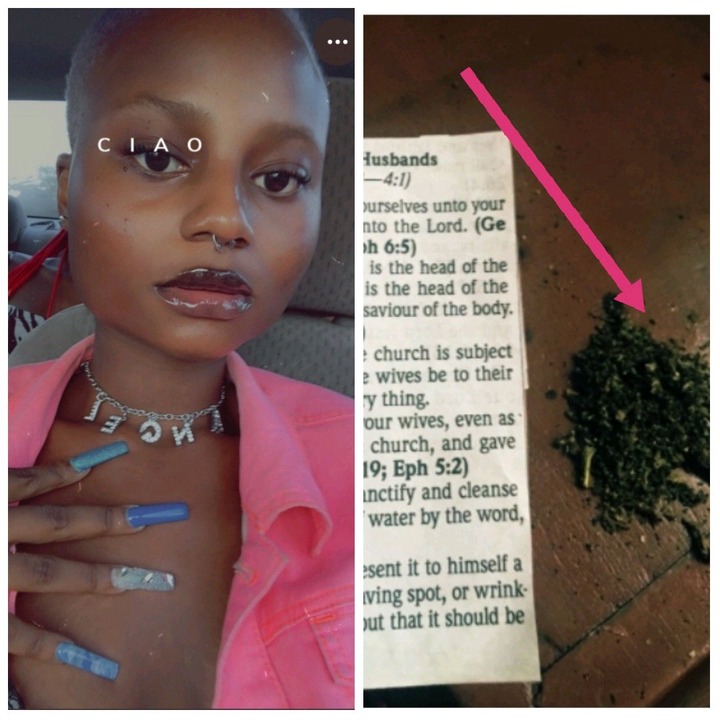 The woman named only as Priestess can be seen smoking from the Bible after ripping out a passage of the Holy book that teaches that a woman should always submit to her husband in photographs released online.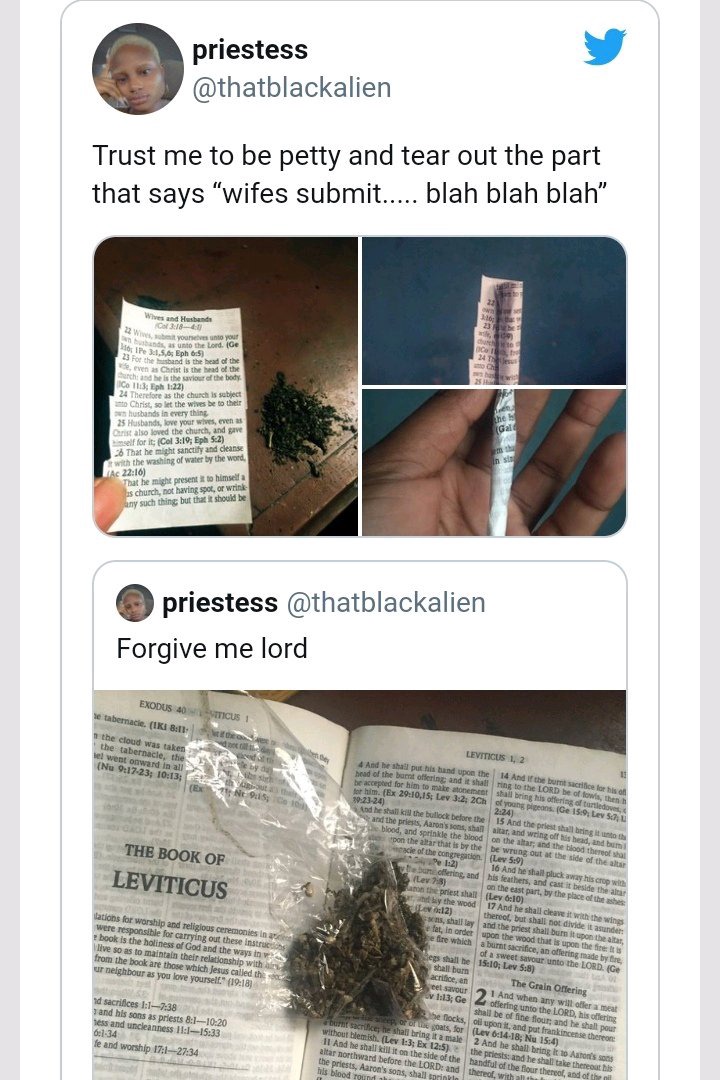 She only chose to publish a photo of the fermenting cannabis she got caught in the middle of an open holy book before the act. "Pardon me, God in heaven," she captioned the photos after applying the same illegal drug to the bible.

Shortly after, she shared a couple more incredible photos of herself smoking cannabis products while holding bible notes on social media, which rapidly went viral.

Nairobi's former governor, Mike Sonko, shared the photos and videos on social media, prompting a variety of reactions. The public has widely condemned the middle-aged woman, with many assuming that she is mentally ill.