Today is the last episode of TV3 Date Rush, and the show is producers have shocked viewers and Date Rush fans by inviting several well-known personalities from the entertainment business to participate on the show to distinguish and educate the Date Rush candidates on the subject of relationships.
Elikem Kumordzie, a prominent Ghallywood actor who also works as a professional fashion designer, arrived on the latest edition of TV3 Date Rush with a good swag and performed the Borborbor dance.
He did not come looking for love, but rather to question previous female candidates of the show, with the winner joining him to give to autistic children.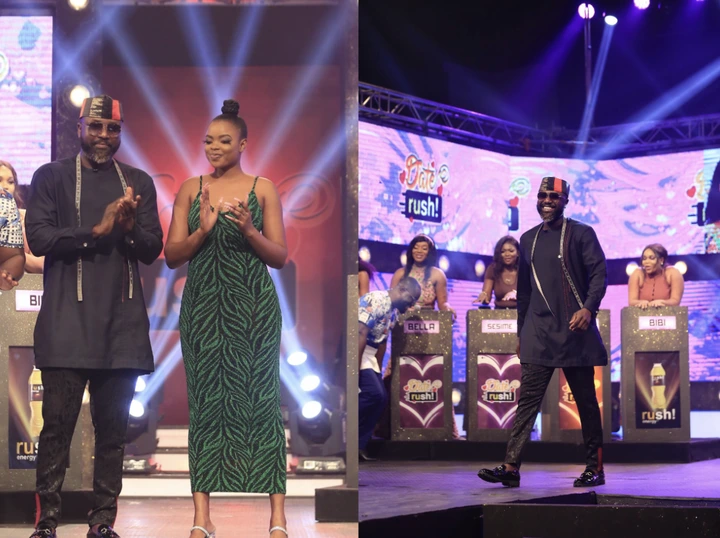 Autism affects children, and Elikem Kumordzie is giving to the Klicks Africa Foundation and NGO to help autistic children. Rose was chosen by Elikem because, in his opinion, all of the competitors' responses to his questions were great, but Rose's was the best of them all.
Elikem Kumordzie had a difficult time deciding, but he ultimately selected Rose as the ideal person to work with, not for a date as many others imagined.
below is the video and photos;