A Takoradi-based doctor allegedly stormed the Sekondi courts with a medical report aimed at exposing the Ghana Police Service.
According to Connect FM, the report, which was verbally communicated to Counsel Ebo Donkor, indicated that Joseph Entsie, 53, did not commit suicide.
His death, however, was the result of an enormous force of violence that punctured his lungs.
Over the course of several months, the Ghana Police Service stated that Joseph Entsie, 53, committed suicide in his cell while wearing his pants.
This talented young guy worked as a taxi driver in Fijai until his death. He was detained by police on claims that they could not prove. The young man was later discovered dead in the cells.
The deceased's family is in court with the Ghana Police Service, seeking justice for their dear Joseph Entsie. We are anxiously awaiting the court's next step, as revealed by the doctor.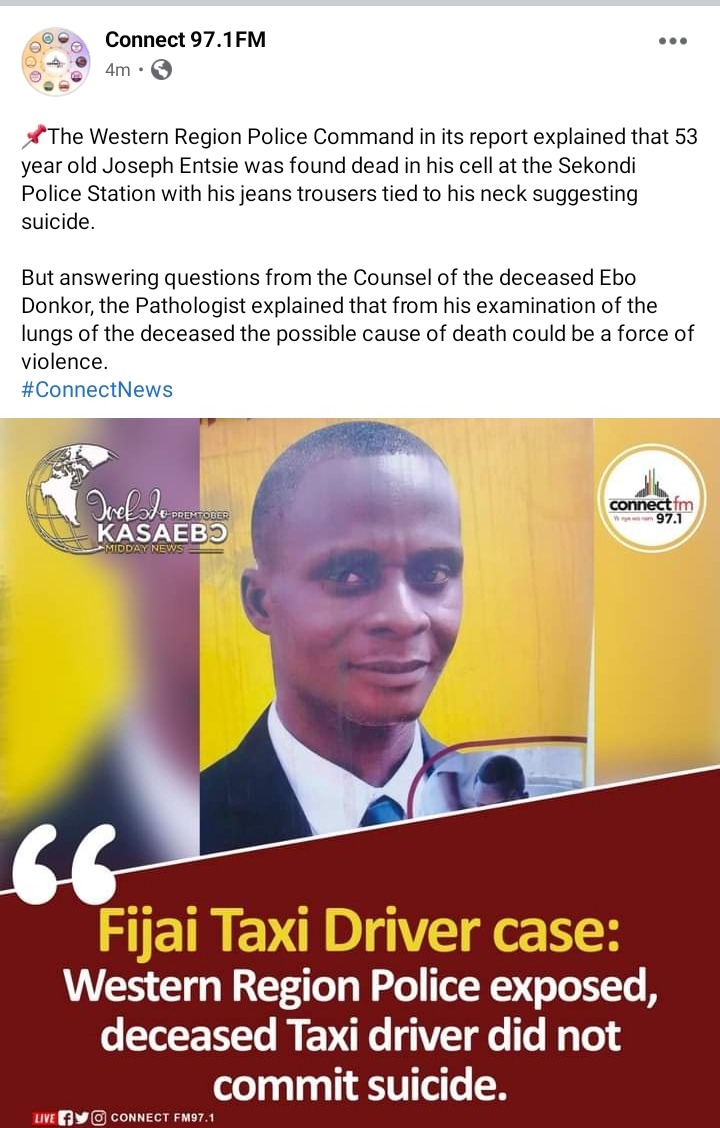 Effah Gideon is publicly known as Anisco Army, he is a content creator and very passionate about what he does. Effah is also a Graphic Designer and has done a variety of graphic works for numerous clients. Email Effah at [email protected]
Social links to Effah's profile can be found by clicking on the social icons below.
You can also Contact anyone associated with bestshowbiz or the site admin through the website's contact page located on the header of the website.