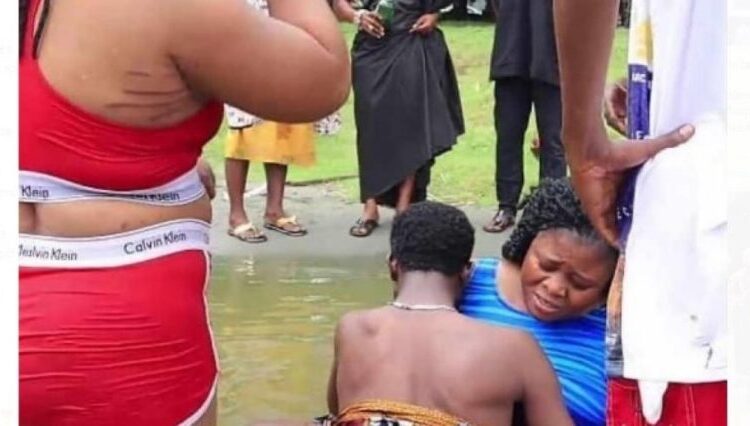 After their video went viral online, the alleged couple who were caught in Lake Bosomtwe while having s.e.x have spoken out about the viral incident, which has now become a national topic.
The viral video is a scene from a movie they were filming in Africa's largest lake, the local assemblyman explained to Angel TV while verifying the news.
He claims that before going to the lake to make the movie, they came to him and requested him to help them find the traditional Chief of the area so they could get formal permission.
He claims that the victims are not married couples, as Ghanaians have been led to believe, and that the story that they were punished by God while having s3x in the lake should be ignored.