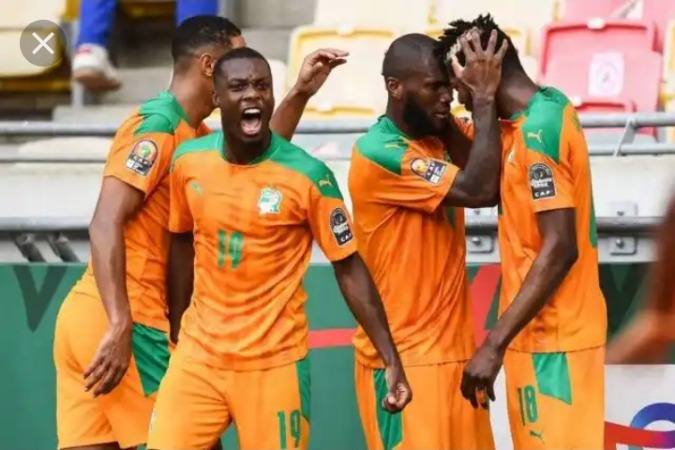 Ivory Coast thrashed Algeria 3-1, sending the reigning champions tumbling out of the Africa Cup of Nations after a terrible Group E campaign, thanks to a spectacular solo strike by Nicolas Pepe.

This victory has created a happy atmosphere among Ivorians, as Eudoxie Yao has turned to her official Facebook page to congratulate her nation of birth on their victory over Algeria.

"Bravo to the national team of the Ivory Coast, you played well with this qualification at the key," she said.
"However, I'm heading to Cameroon with number 7 to help boost this squad, which needs strength and comfort."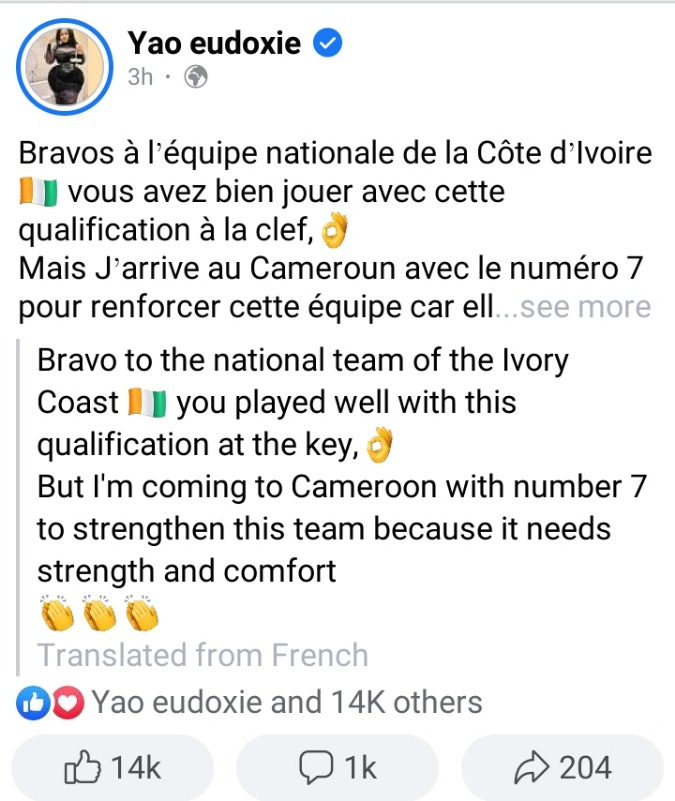 It is obvious that Eudoxie Yao's support will be a fantastic motivator for the Ivory Coast national team since seeing a major personality like her would urge the Ivorians to give it their all when they play Mohammed Salah's Egypt side in the final 16.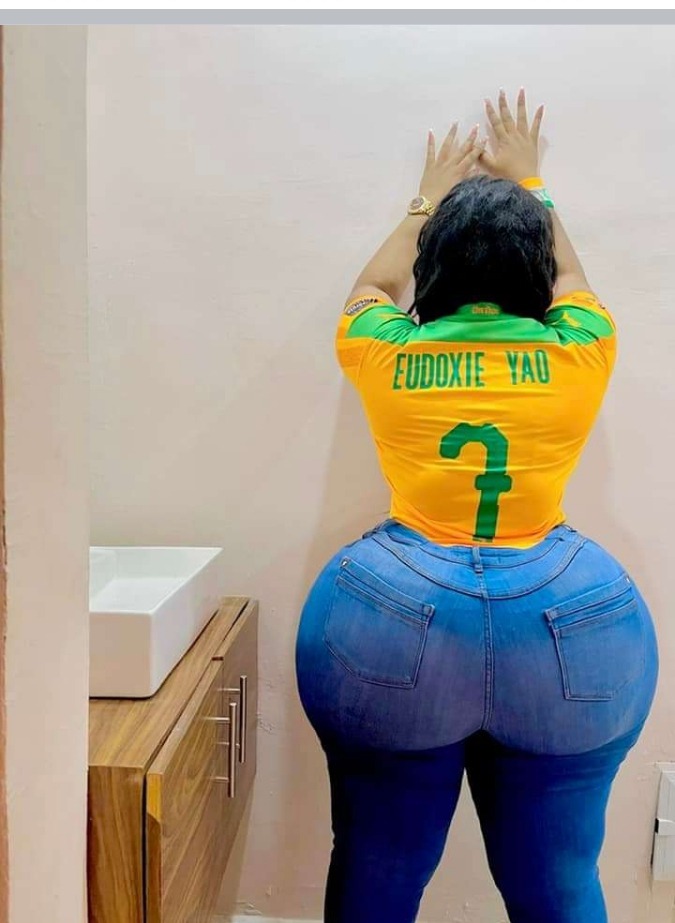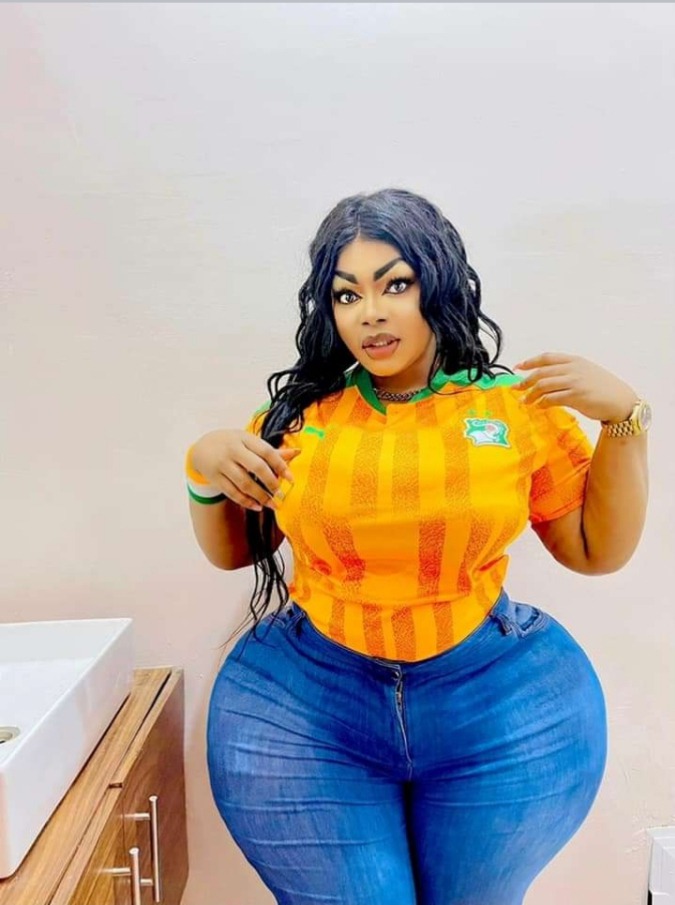 Football isn't for everyone, yet there are hundreds, if not thousands, of renowned soccer supporters all across the world, each expressing varying amounts of support.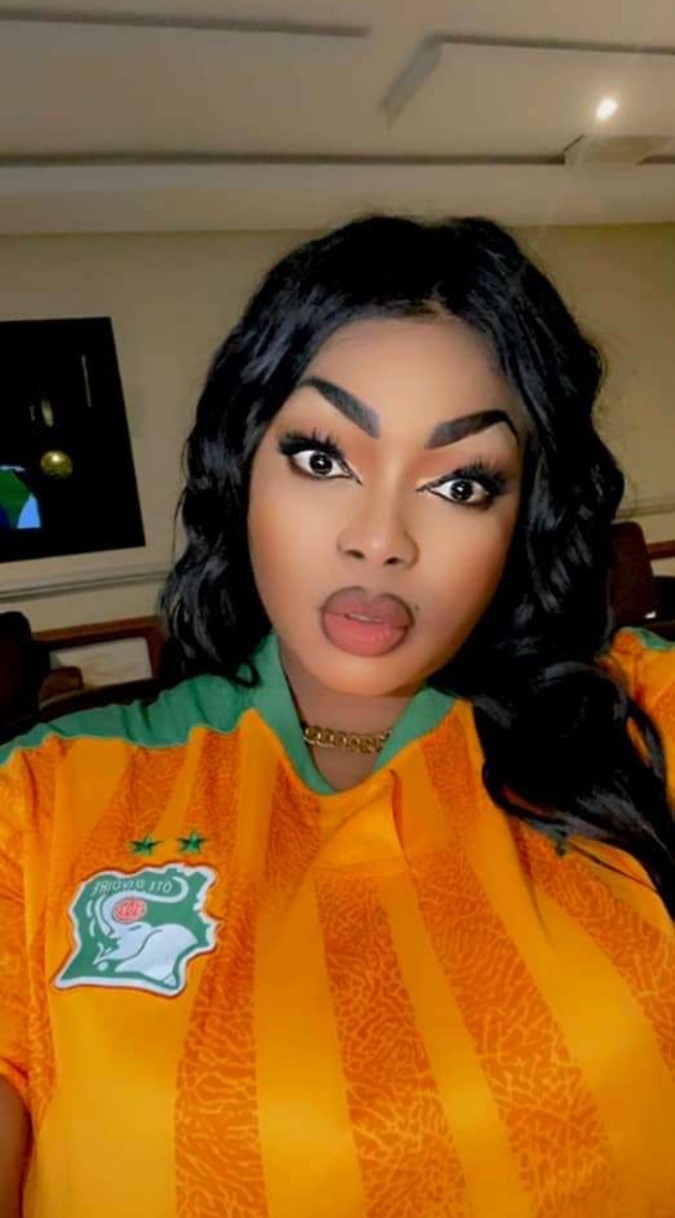 Eudoxie Yao also took advantage of the occasion to flaunt her curves by wearing a yellow jersey that complements her blue jeans.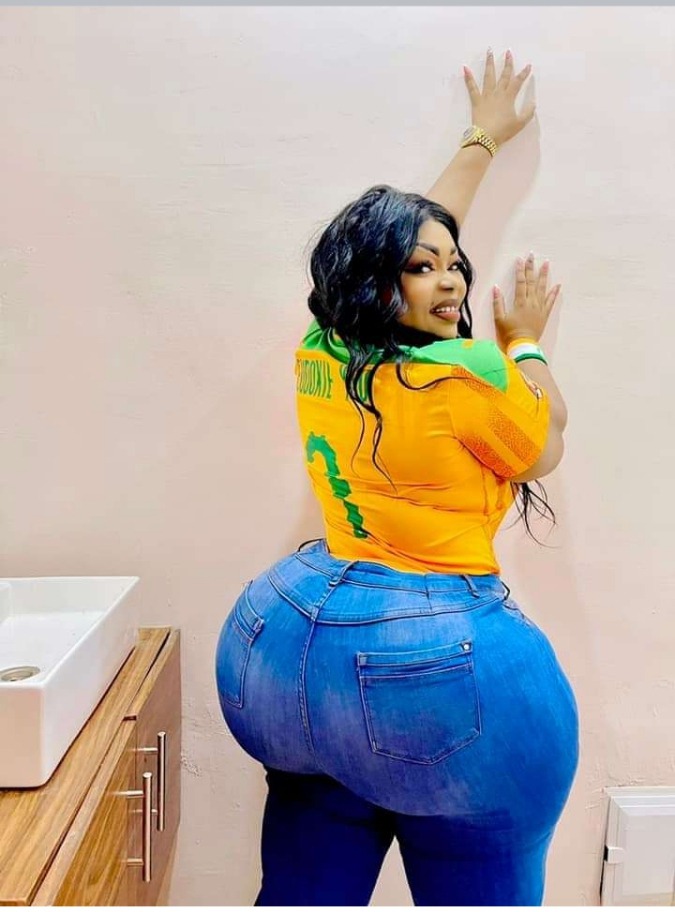 ABOUT AUTHOR
Adinkrah Cyril is an established web designer, computer instructor, and content creator. He creates blog content for bestshowbiz.com as well as it's associate strings of websites.
As a content creator, Adinkrah is good at his work and his engaging contents have earned him a nomination as one of the best bloggers in the country. Contact Adinkrah Via Email
You can also contact anyone associated with bestshowbiz,  through the website's contact page located on the header of the website.