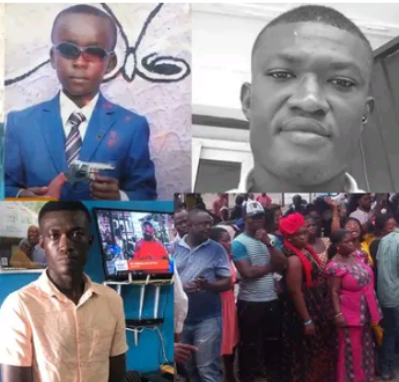 In Sunyani, the controversy surrounding Richard Appiah for allegedly murdering children and putting their bodies in a refrigerator at Alaska Junction near Abesim is intensifying.
Richard Appiah's mother understood what her son was doing, according to Noah, a friend of Richard's.
"Richard's mother called me secretly to tell me something about Richard," Noah said in an interview with Ark FM. So, according to Noah, Richard's mother knew what was going on and wanted to inform him.
"After we completed harvesting the cocoa, I went to Richard's mother's store to get food, and she called me in private. When I visited her store, she said I should come back because she had something to say concerning her son, but not to tell Richard. I realized Richard's mother knew what he was doing but was terrified, which is why she wanted to inform me. " Noah stated