NEWS
check out – four suspects arrested over the murder of Junior US
after Southwest Philadelphia police released a CCTV footage of the people who murdered Nana Yaw Opoku popularly known as Junior US few months ago, they have again released photos of the four suspects arrested in connection with the murder.
[ads1]
according to reports;
Those arrested were 16-year-old Christina Zogar of Southwest Philadelphia, 20-year-old Tejan Sherif of Collingdale, 21-year-old Abdoulaye Doucoure of Old City, and 22-year-old Alfred Bangor of Center City.
Police say Zogar was arrested on May 22, Sherif on June 18, Doucoure on June 27 and Bargor on July 22. All have been charged with murder, robbery, criminal conspiracy, and related offences.
check out the photo of the suspects below;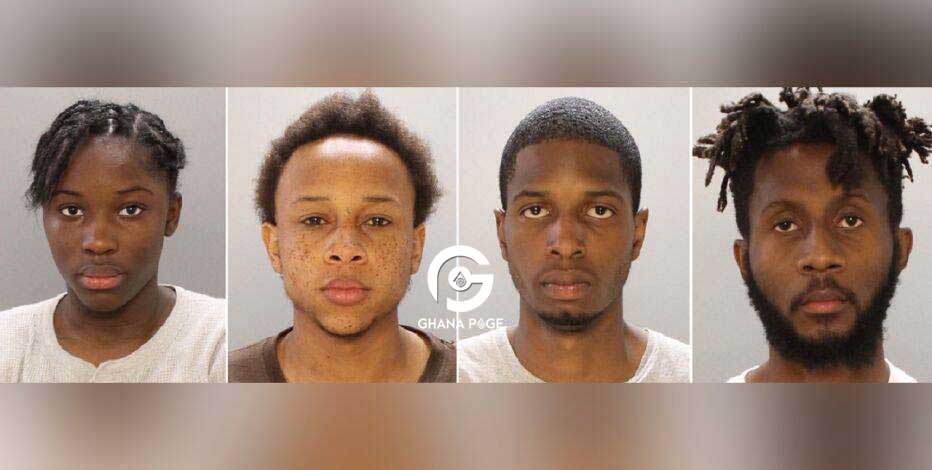 Junior US was murdered in his own house in Philadelphia after some men rushed in his house and shot him.
[ads2]