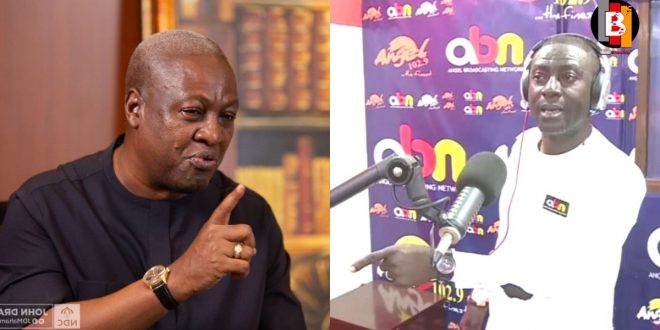 Captain Smart is the latest to attack former President John Dramani Mahama for his infamous "Do Or Die" remarks, which have been widely condemned by Ghanaians in recent days.
John Mahama, according to the seasoned ace broadcaster, is a letdown for making such war-fueled remarks.
Captain Smart continued, "The wounds in John Mahama's heart from losing two elections in a row drive him to speak out of proportion every time he stands in front of the camera and starts speaking."
Captain Smart also mentioned how the pains and emotions that come with losing a coveted job can take a toll on a person's mental health.
As a result, he urged Ghanaian clerics to remember the NDC figurehead in their prayers, warning that his future remarks might be even more deadly than the controversial "Do Or Die" statement, which he has refused to recant.
Meanwhile, NDC chieftains John Dumelo and Aseidu Nketiah have slammed Ghanaians who are mocking John Mahama over his "Do Or Die" remarks.
According to them, Mahama's remark indicates that the NDC has learned from its mistakes and will go to great lengths to avoid being duped again in 2024.