With a video of himself and his alleged boyfriend, Nigerian transsexual Okuneye Idris Bobrisky turned social media on its head.
Bob's video became viral after he posted it on Instagram.
The transgender barbie brags a lot about his rich boyfriend or boyfriends but no one has ever seen them.
With a video on Instagram today, Bobrisky made amends.
His alleged boo is shown in passionate moments with him in the video.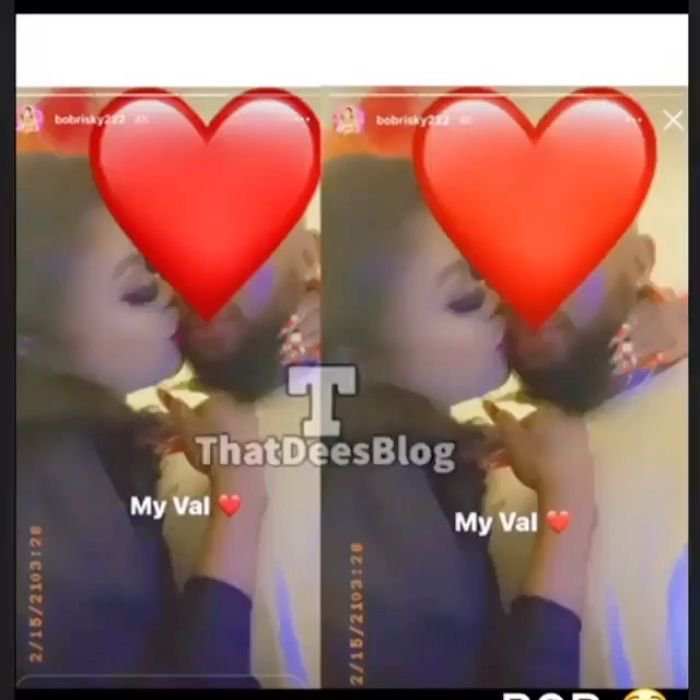 With the video plainly intended to show us their romantic moment, they dance around and enjoy each other's company.
Despite the fact that this video was supposed to be about introducing us to his boyfriend, Bobrisky obscured his lover's face.
To conceal his identity, he used an emoji on his face.
Bobrisky is ready to show us a man, but he isn't ready to show us his man, because his face is hidden, so it might be anyone.
Below is a video of Bobrisky and another man…
ABOUT AUTHOR
Adinkrah Cyril is an established web designer, computer instructor, and content creator. He creates blog content for bestshowbiz.com as well as it's associate strings of websites.
As a content creator, Adinkrah is good at his work and his engaging contents have earned him a nomination as one of the best bloggers in the country. Contact Adinkrah Via Email
You can also contact anyone associated with bestshowbiz,  through the website's contact page located on the header of the website.