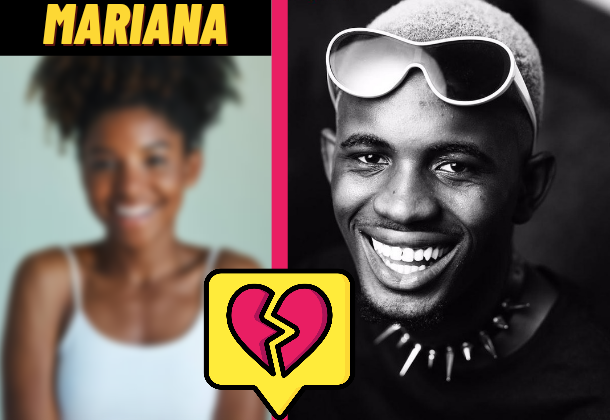 Following his meteoric rise to fame in Ghana, Black Sherif has been featured in a number of interviews, allowing Ghanaians to learn more about the emerging sensation.
His romantic life, on the other hand, is something we don't know much about. During one interview, Black Sherif went on to tell Zion Felix about his deepest crush.
He was so enamored with the crush that he decided to dedicate an entire song to it.
His Mysterious Crush: The Backstory
He had a serious talk with Zion Felix during an interview with him before Black Sherif blew up, in which he detailed his tribulations both on the streets and in school.
After completing Senior High School, he opted to compete in the MTN Hitmaker show (2019 Edition), an event that has produced talents such as Kuami Eugene, Mr. Drew, and others.
He continues by describing a room where all of the contestants waited to be called to the stage to perform during the audition stage.
Black Sherif goes on to say that one of the female authorities in charge of announcing the names of the contestants who would be up next grabbed his eye. He claims to have been utterly enthralled by her beauty, and the garment she was wearing was emblazoned with her name, Mariana. He goes on to say that it was his first time hearing of the name and that he liked it a lot.
Unfortunately for Black Sherif, he was expelled from the MTN Hitmaker competition later on. He did, however, return home with one of the most intense crushes he had ever experienced.
"Mariana" was his second professionally produced and released the song as an artist. Mariana's beauty and beautiful skin are extolled by him in the song. He is also heard declaring in the song that he chose her out of all the girls in the world.
Zion Felix was saddened to learn that the two were unable to communicate, as he had hoped that Black Sherif's gesture would lead to him being offered Mariana as a mate.
Sherif replied that he is not sure Mariana has heard the song he wrote for her, to which Zion replied that he is not sure she has.
This is a tragic love story since Black Sherif is one of the rare musicians that uses his real-life experiences in his music, and dedicating a whole song to Mariana shows that he did have feelings for her. A gesture that went unappreciated for a long time
Kindly check the video below