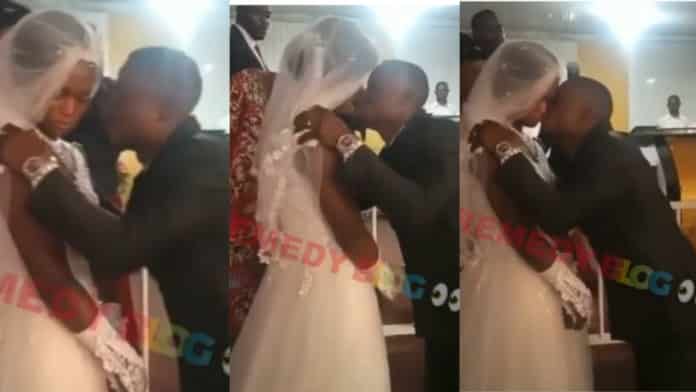 After they exchanged vows on their wedding day, a yet-to-be-named bride declined an opportunity to kiss her groom.
The man was turned down, spurned, and rejected as soon as he brought his lips close to the lady, as ordered by the pastor for them to kiss. Apparently, the lady could not endure the man's supposed stinky breath, necessitating her instinctual refusal to kiss him.
According to others, the woman never loved the man and was never prepared for marriage. Perhaps she was forced into the marriage for which she was unprepared. Her discontent was evident in her face.
Others also speculate that perhaps the scent emanating from the man's mouth was sufficient to re-direct the woman's initial intention to kiss him.
watch the video below:
ABOUT AUTHOR
The public have an insatiable curiosity to know everything, except what is worth knowing so I write what's need to be written. An online critic and sports fanatic with a Degree in Telecommunications Engineering.