At a cemetery in Berekum, Bono Region, three Sakawa boys attempted to sacrifice a man.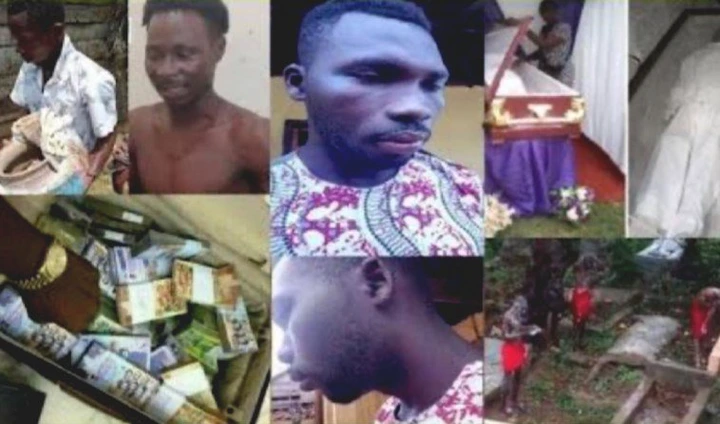 Thomas Kyeremeh, a Berekum electrician, is the victim of the failed sacrifice.
He received a call on Sunday from someone who needed him to perform some electrical work for them.
The man who was trying to hire him for an electrical job sent someone with a car to drive him to the house where the job was supposed to be done.
Two other men were in the car, and when they arrived near the cemetery, they began beating.
They pulled him out of the car and dragged him to the cemetery, where they planned to sacrifice him.
Fortunately for him, the man for whose house he was heading to do the electrical work showed up at the cemetery with another person.
Because he knows the electrician, the 'another' guy advised them to let him go.
They abandoned him at the cemetery and fled the town.
The electrician, Thomas Kyeremeh, reported his near-death experience to the police, who took him to the cemetery to investigate his claim.
ABOUT AUTHOR
Narnarh Berry have been creating content for blogs which includes Buzzgh.com and bestshowbiz.com, you can contact her via Email on [email protected]