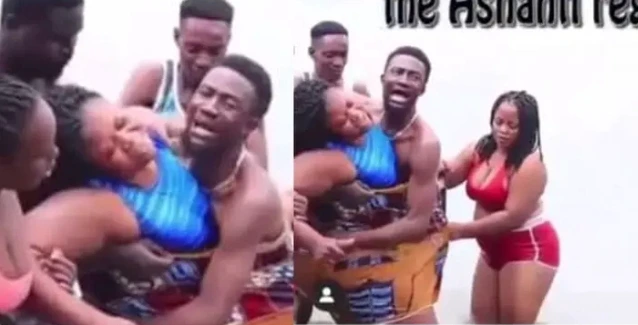 The tragic story from the Ashanti Region this afternoon tells how a young man and his girlfriend got themselves into trouble after falling in love on one of Ghana's most powerful and recognized lakes, Lake Bosomtwe.
The current generation of young people sees no problem with their elders' recommendations. They believe they can do anything and go unpunished everywhere.
We talk about a succession of incidents on the beach and elsewhere, but such activities are impossible to demonstrate on powerful rivers like Lake Bosomtwe.
Some eyewitnesses reported that the man in question was in excruciating pain and that he was pleading with the town's elders to have compassion on him and pardon him for chopping a lady in the river, from which he could not escape.
According to the eyewitness, the young man stated that he would never do such a thing again and that traditional leaders in the Ashanti Region should petition the gods to pardon him so that he might leave the Lady.
That is to say, the young man has learned his lessons and will serve as an example to all youngsters and others who engage in such behavior in rivers and seas to refrain from doing so.