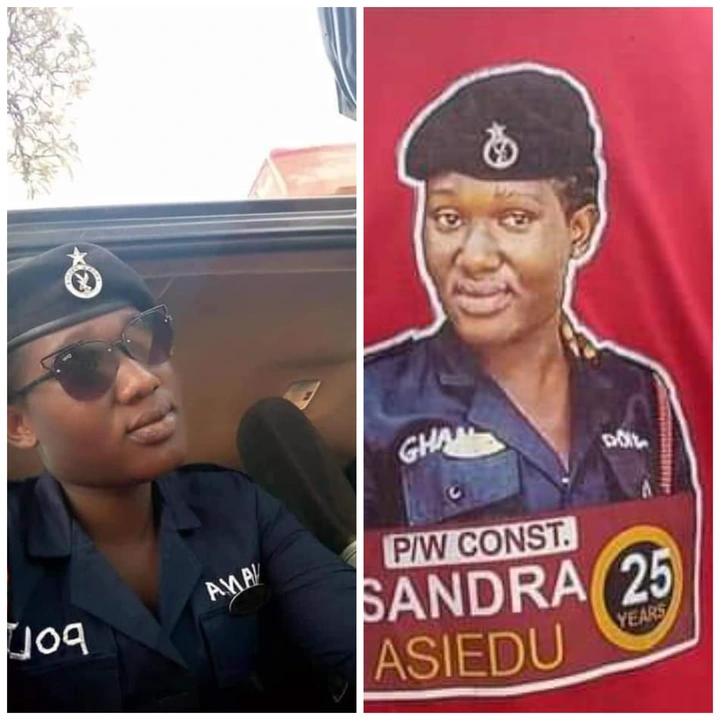 Sandra Asiedu, the murdered cop, has finally gone home following her final funeral rites.
Her funeral and burial took place in Obuasi, Ashanti Region, Ghana, where she lived before being moved for duty.
Sandra Aseidu's scenario was one of the country's tragic moments last month, following other crime concerns in the same month and previously.
Sandra Aseidu, 25, was murdered in her room in Damango in the Savannah region last month.
Her jealous lover, Louis Asante, found her cheating on him with another man, alleged to be a military officer.
Several police units from the Ashanti and Savannah regions attended her burial. She was an active young lady who was a wonderful contribution to the country.