When it comes to major, special events like weddings, even ladies who are anti-makeup try to implement it to enhance their appearance.
However, one woman opted to cast this idea aside and go makeup-free on her wedding day, demonstrating that natural beauty can be just as attractive as a flawless makeup application. Unsurprisingly, the Internet has gone up over this, leading the bride's photo to go viral.
The Ghanaian bride declined to apply the typical face full of makeup found on most women on their wedding day but ended up looking fantastic for the big day nevertheless.
Contrary to what one might imagine, the young newlywed, who's trending on social media, ended up receiving throngs of support for her decision to go natural rather than condemnation.
see picture and some reactions below: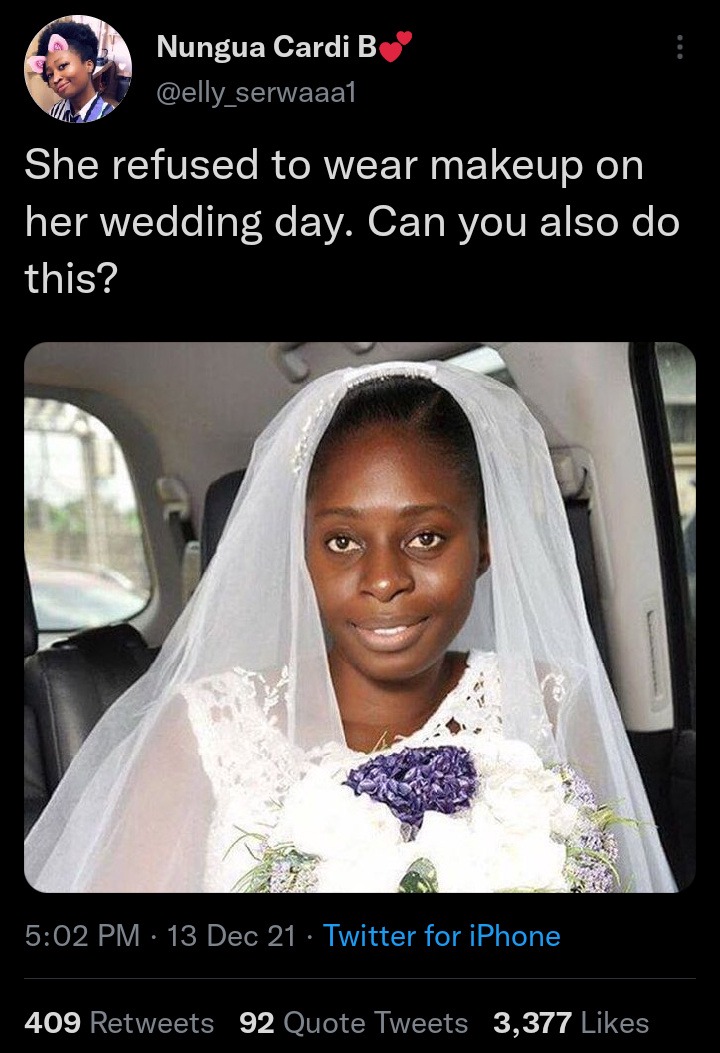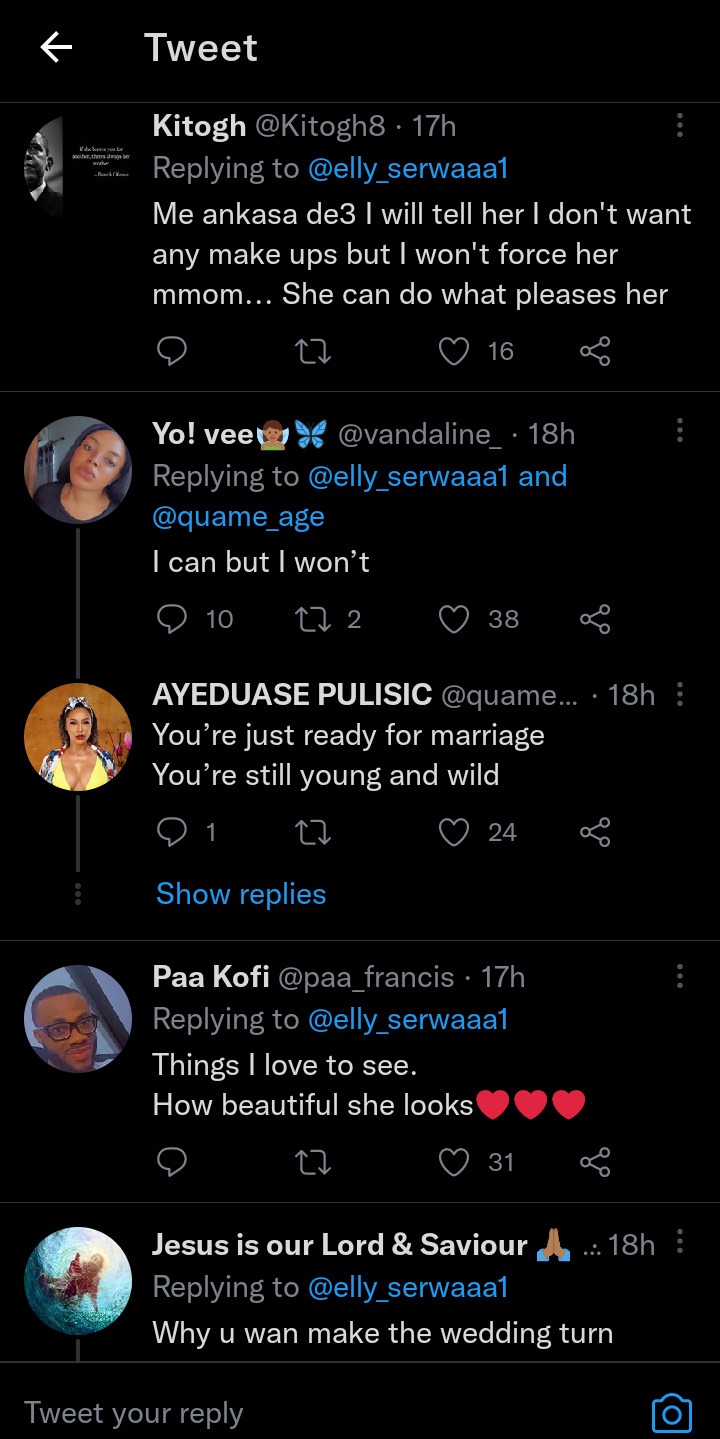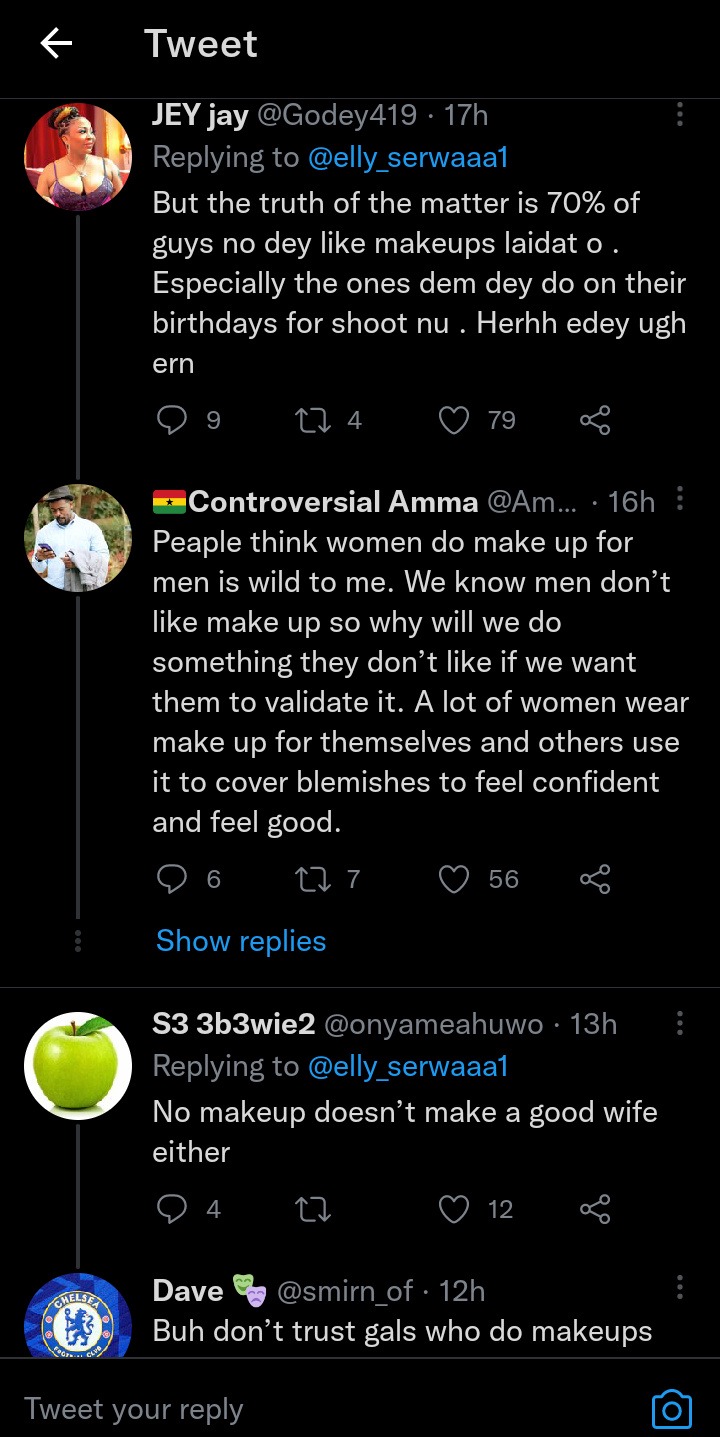 ABOUT AUTHOR
Eugene Nyarko is an entertainment and showbiz pundit, writer and freelance blogger. He is passionate about what he does and has help increase the value of entertainment contents online. Eugene is also a Java programmer, you can contact him via Email- [email protected]