The church is the last place where people expect anything close to or similar to "atopa" to occur.
This woman, who was being liberated from an evil spirit that had possessed her, did the unthinkable at her church when she took to her heels and lay on a male church member at random in front of everyone to give him hefty "atopa."
The pastor, as well as his entire congregation, were taken aback by her response to the deliverance.
The pastor, whose name has been withheld, was pouring holy water on the woman dressed entirely in white in the hopes of freeing her from an evil spirit or possession.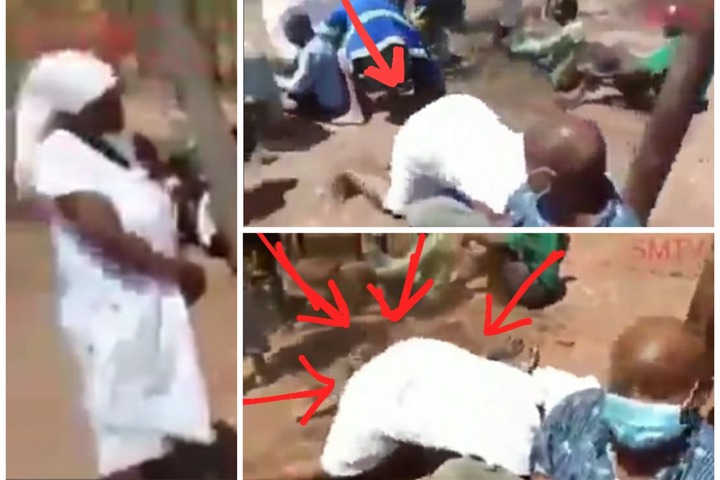 He flung the first sprinkle, then the second, and finally the third sprinkle at her. However, as soon as the third sprinkling struck her, she began sprinting through the assembly, all eyes on her.
When she came upon one man, she simply threw herself at him and lied down on him. She began the "atopa" in the church there. Is it because she was possessed by an evil spirit who enjoys doing this, or is it just her personality?
Check out the video below: