According to allegations from IG blogger Aba The Great made on social media, Anita Akuffo and her colleague Cookie Tee are Presently Engaged In a love battle for the affections of sports journalist Thiery Nyann.
The sports journalist Thiery Nyann is caught in the heart of a heated feud between Cookie Tee and Anita Akuffo, according to the blogger.
Aba The Great also alleged that Thiery is already in a relationship with Cookie Tee, but her fiery temper is driving him away from the relationship.
Anita went on to say that Thiery Nyann has been accused of infidelity by his alleged girlfriend, Cookie Tee, and that Anita views this as an opportunity to snag the attractive guy from under her nose.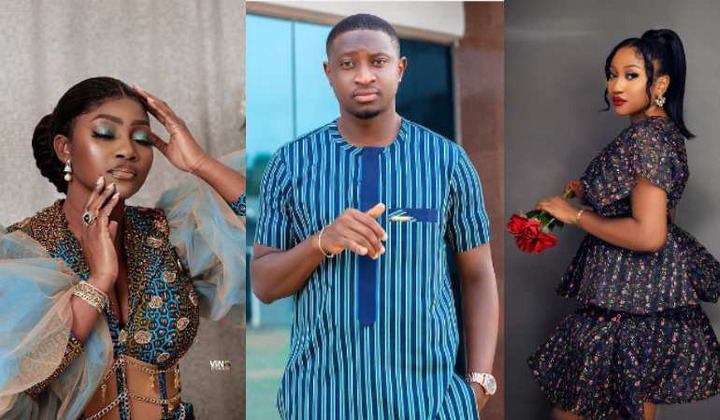 Aba The Great made the assertion Considering that Thiery Nyann comes from a wealthy family and stands to inherit fortunes beyond conception, it is imperative that both ladies put their best foot forward in the hopes of winning him over.
She wrote; "My guys out here, how do you feel when ladies fight over you? How's the feeling like? dude fine like wine he's got very sizable family inheritance too."
see the post below: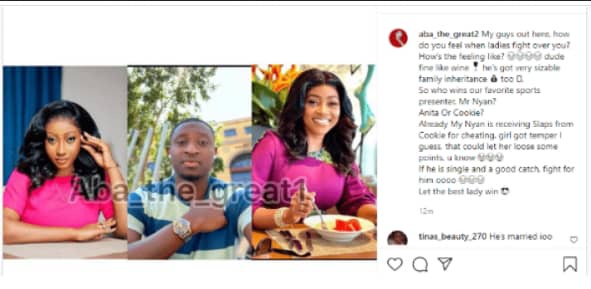 Thiery Nyann, on the other hand, is married to a woman who goes by the name of Rita Dadzie. They moved in together in October 2017, and there has been no word on whether or not they will divorce.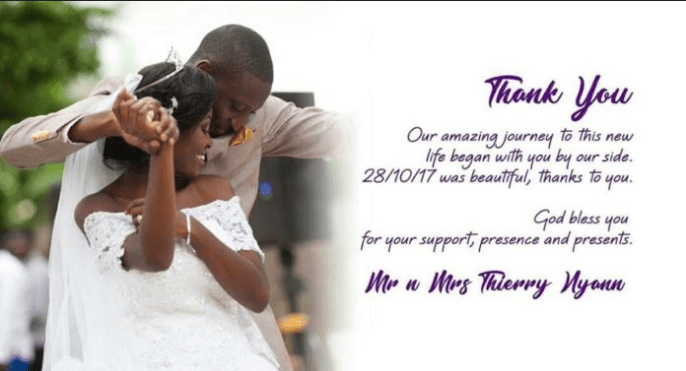 ABOUT AUTHOR
Eugene Nyarko is an entertainment and showbiz pundit, writer and freelance blogger. He is passionate about what he does and has help increase the value of entertainment contents online. Eugene is also a Java programmer, you can contact him via Email- [email protected]