NEWS
Angry KNUST SHS students protest and vandalize school properties over the death of colleague student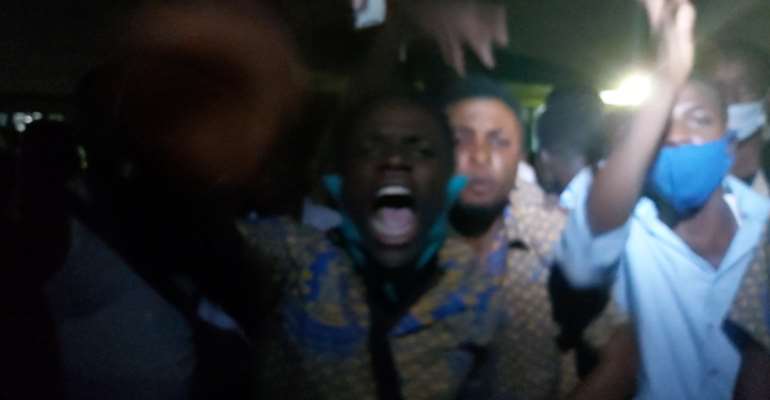 Some angry students of the KNUST SHS have staged a protest over the loss of their colleague student, Sam Leonard whose dead could have been prevented if the authorities had helped.
As we reported earlier, Leonard was left by the school authorities in the care of his friends for the fear of COVID-19 after he complained of stomach ulcers.
Following this tragic incident, angry students of the school have started demonstrating to register their displeasure with the school authorities, thereby vandalizing properties on campus.
as of now, the tension has been calmed, thanks to the intervention of the police who were deployed at the school on Tuesday evening when the demonstration started.
[ads2]